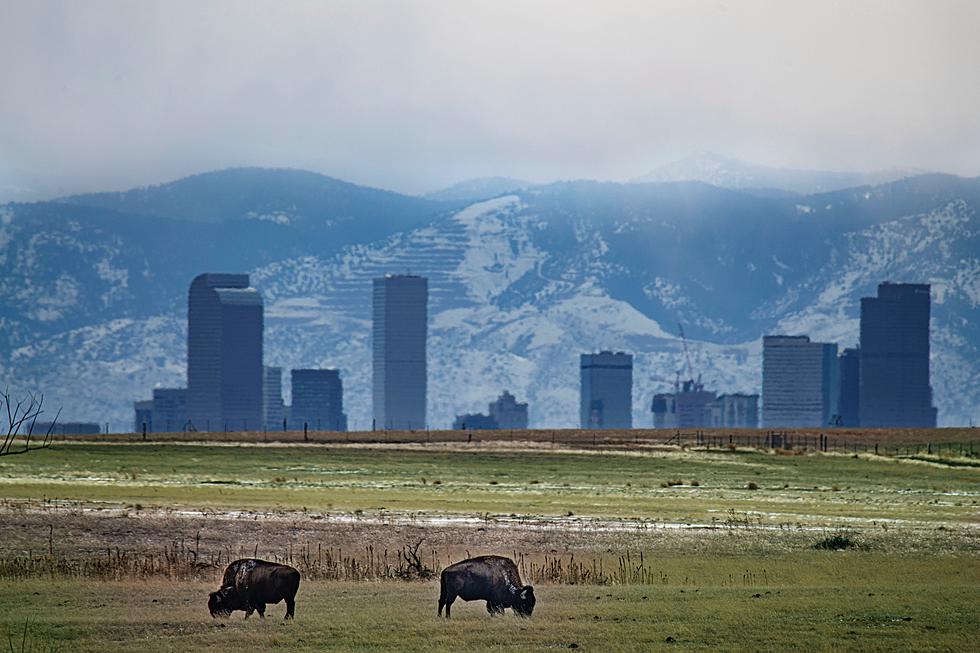 Colorado's First Week of December to Be 30 Degrees Warmer Than It Should Be
mana5280 on Unsplash
Why would we ever hate on a beautiful 70-degree Colorado day? Oh, because it's December and it hasn't snowed at all, and that's pretty concerning? OK, got it.
According to the National Weather Service in Boulder, the Denver area (as of Monday, November 29), has gone 222 days without any snow, so yeah big yikes. You also may have noticed you haven't had to use your defroster in the mornings lately, even though it's nearly December. That's because it's about 20 to 30 degrees warmer than the average temperature for this time of the year.
The National Weather Service shared this week's coming forecast, starting with a high of 70 degrees on Monday, and remaining in the 50s to upper 60s for the rest of the week. By Thursday, the high is expected to reach 69 degrees again. Typically, the average temperature for a mild first week of December ranges from the 20s to the 40s.
'There's no chance of rain or snow in our forecast through next weekend,' the National Weather Service added. We're really dreaming of a white Christmas now.
On November 29, 1877, the record low for a November date was set on the 29th, at negative 18 degrees. That's 88 degrees colder than it is today. Oof. KDVR reported that the record high for November 29 was set in 1899, at 74 degrees, so just a little warmer than it is now.
'The next storm system on the horizon with rain/snow chances is around December 7,' KDVR's report said. 'There are no guarantees with this storm system...' So, just enjoy the 70s degrees, if you can, I guess?
The Nine Biggest Storms in the Colorado Blizzard Hall of Fame
There have been nine winter storms that deserve mention as some of the worst ever in Colorado history.
Speaking of Snow, These Colorado Towns Receive the Least Amount of Snow Every Year
According to Alltowndata.com, these ten Colorado towns get the least amount of snow.
Keeping on the Snow Topic, These Colorado Towns Receive the Most Snow Every Year
If you love snow, you'll want to move to one of these Colorado towns.