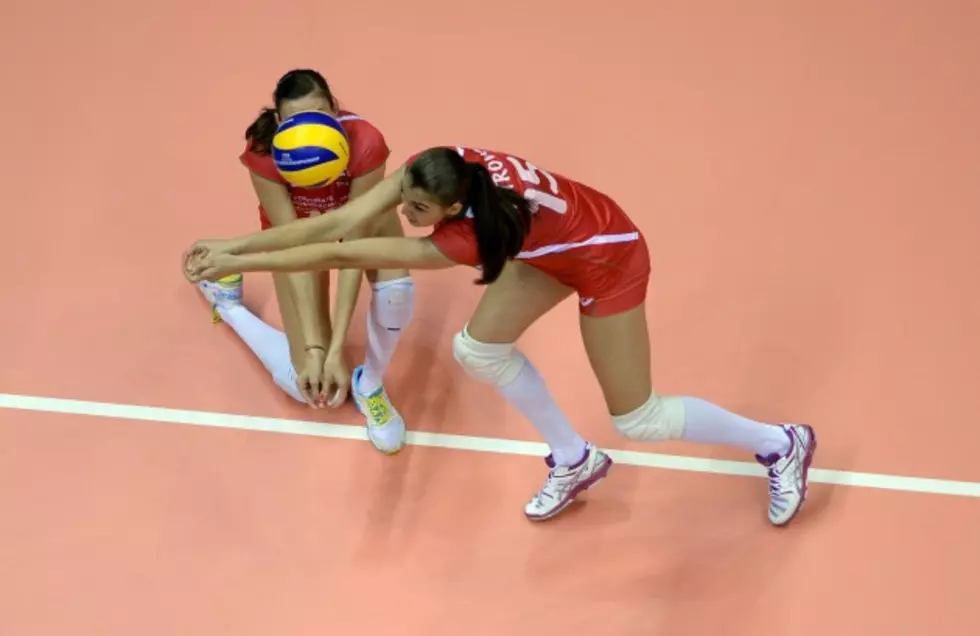 Colorado Mesa Sports Schedule for Weekend of September 25-28
Getty Images
It was a tough night Thursday for Colorado Mesa University's volleyball team, as the Mavericks lost to Metro State in five sets.
After losing the first two sets, the Lady Mavs fought back to win the next two sets. Metro State won the deciding fifth match to win the game.
Colorado Mesa continues their road trip tonight when they take on #12 Colorado School of Mines at 7:00 p.m. The Mavericks will finish the road trip against Colorado Christian University at 5:00 p.m. Saturday.
In other Colorado Mesa sports this weekend:
CMU's men's soccer team has two games on the road this weekend, with the first game scheduled Friday in Pueblo. The Mavs will take on CSU-Pueblo at 6:00 p.m. The Mavericks will finish off the weekend with a Sunday afternoon game against Adams State.
Colorado Mesa's women's soccer team is on the road this afternoon with a game at CSU-Pueblo. Today's game begins at 4:30 p.m. The Lady Mavs will then return home for a Sunday afternoon game against Regis. Sunday's game begins at 1:00 p.m. at Walker Field, 12th Street and Orchard Avenue in Grand Junction.
CMU's rodeo team travels to Logan, Utah to compete against Utah State University on Friday and Saturday.
Colorado Mesa's men's and women's teams travel to Wichita Falls, Texas to compete in the ITA Championships, scheduled Friday through Sunday.
CMU's women's rugby team will host the University of Wyoming this Sunday at 1:00 p.m. The game will take place at Dixson Field in Grand Junction.
After a two-game road trip, the Mavericks football team will be back at Stocker Stadium Stadium for a game against Chadron State. Game time is set for 1:00 p.m.