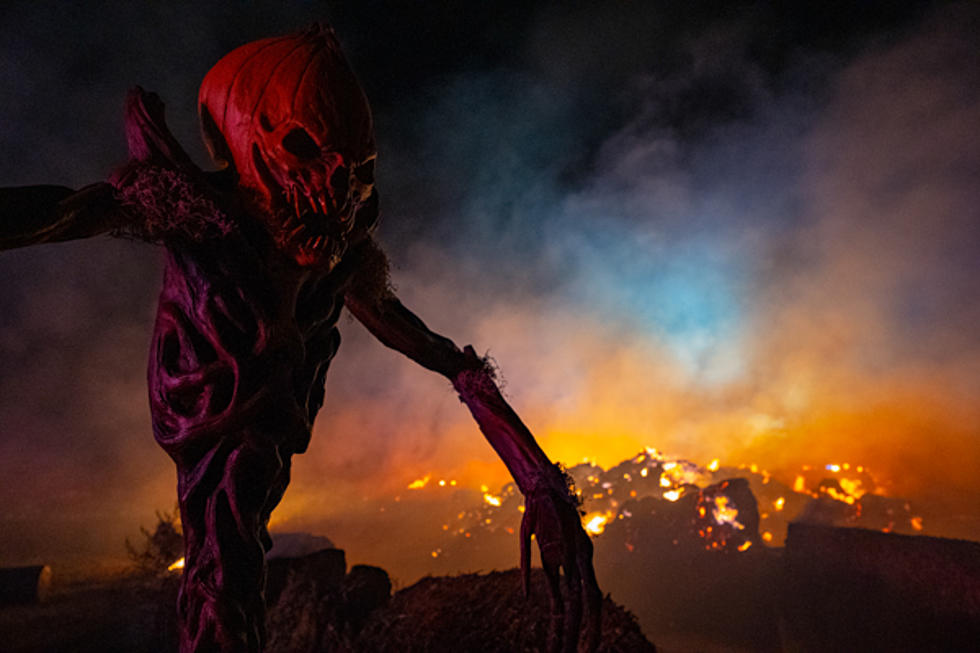 Who Is Responsible? Colorado Cops Need Answers to Haunting Fire
Photo Courtesy of South Metro Fire Rescue
The case of a haunted house fire in Parker, Colorado is still an unsolved mystery to local authorities, and they're reaching out to the public for help.
According to a report from Douglas County Sheriff's Office, there is now a $2,000 reward for information leading to the arrest of the individuals responsible for a fire at Fright Acres located at 11321 Dransfeldt Rd. in Douglas County.
Fire At Fright Acres in Colorado
On October 25, 2021, at approximately 1:22 AM, a treacherous fire broke out at Flat acres farm AKA Fright Acres during the Halloween season.
When Battalion Chief 4 arrived on the scene, the fire was already spreading rapidly into a field of straw bales while being fanned by gusty winds.
---
---
Several units and water tenders were required to keep the fire at bay, but the hay continued to smolder for several hours.
Crews worked an extensive overhaul until the loss stop at 08:52 AM and containment at 09:57 AM.
Two Potential Suspects to Fire at Fright Acres
Authorities discovered two potential suspects who appeared on the grounds of the Fright Acres before the fire but have yet to ID the pair.
Fortunately, no one was injured during the fire, but there was a vast amount of property damage. Despite the fire, Fright Acres remained open and didn't back down from their oppressors.
Initially, a large number of tips came in, but none of those tips substantiated to anything. Now, the Metro Denver Crime Stoppers is hoping to put this case to bed. If you have any information, please call Metro Denver Crime Stoppers at 720-913-7867 (STOP)
Here Are Fire Safety Steps For Your Family
Colorado's 20 Largest Wildfires of All Time
Colorado's 20 largest wildfires have all taken place since the year 2000.
Check Out These Fire Lookout Towers in Colorado
Explore one of these fire tower lookouts for incredible panoramic views.