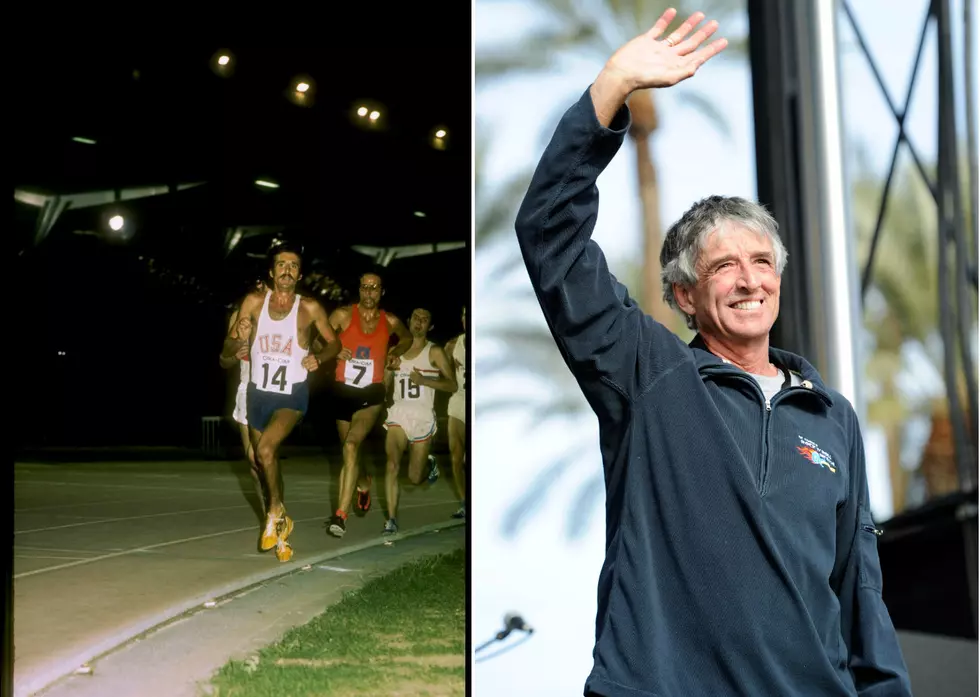 Olympic Gold Medalist Frank Shorter Coming to Grand Junction
(Photos by Tony Duffy /Allsport andEthan Miller/Getty Images)
Olympic gold medalist Frank Shorter is coming to Grand Junction.
Best known for winning a gold medal in the marathon at the 1972 Olympic Games in Munich, and a silver medal in the 1976 games in Montreal, Shorter co-founded the Boulder Boulder in 1979 along with banker Steve Bosley. The annual 10K road race annually draws some 50,000 runners from around the world.
Shorter and Bosley will be sharing their stories October 6 at 6:00pm at the University Center Meyer Ballroom on the campus of Colorado Mesa University. The free lecture is made possible by the Bill and Mai Robinson Endowed Lecture Series.
Runners of all ages and fitness levels should be interested to hear from the only American athlete to win two medals in the marathon. If you are struggling to find the motivation to get into shape, this might be the inspiration you need.
On Saturday, October 7 the Maverick Mile Fun Run will be held. This is a fun run around the perimeter of the CMU campus followed by fun family activities on the plaza. The Maverick Mile is a free event, open to the community to runners of all ages. There is no need to pre-register, just be at the plaza at 8:30am.
Trophies will be awarded to the fastest community member, fastest CMU athlete, and fastest faculty/staff participant.
BONUS VIDEO: Nitro Circus Photo Highlights From Grand Junction Performance