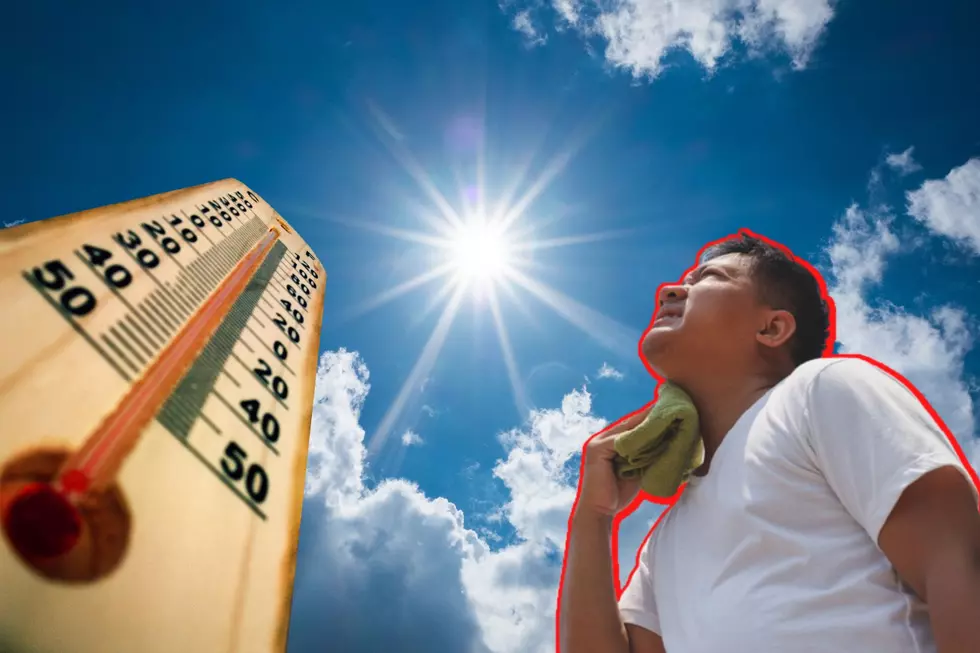 Colorado's Hottest Summer Temperatures Ever Recorded
Canva / Thinkstock, Getty Images
Summer temperatures will make their way to Colorado before you know it. What are temperatures typically like in the Centennial State?
Keep in mind that Grand Junction, Colorado just set its new record last year. What can Colorado look forward to for summer 2022?
Summer In Colorado
Summer in Colorado for 2022 will begin June 21, and end September 22. What can we expect for those three months? Well, that depends on which part of Colorado you happen to be standing in.
Weather Atlas states, "June brings warm summer temperatures in Colorado. Average high temperatures are between 70°F to 87°F, while the average low temperatures are within 35°F to 55°F."
For the month of July, Weather Atlas reports, "July is generally the hottest month of the year in Colorado. The peak summer weather is scorching hot in the plains and the desert lands. The average high temperatures in the state are between 78°F to 94°F. Many places touch 95°F and a thermometer reading of 100°F is common. Colorado records many days continuously over 95°F."
August is a hot summer month with raging temperatures in Colorado. Grand Junction in the west averages between 61°F  to 90°F, while Colorado Springs in the east is between 56°F to 82°F.
According to Weather Atlas, "September is one of the best times to visit Colorado." The temperatures are moderate, and the weather is pleasant in the absence of a blazing sun. The average high temperatures in early fall are in the warm 70°F  to 80°F range, and the average low temperatures are in the mild 40°F  to 50°F range.
Record High Temperature For The State of Colorado
According to a report from Colorado State University, the record high temperature for the state of Colorado was 115F, set on July 20, 2019. That record high temp was located at John Martin Dam, 116 miles east of Pueblo, Colorado.
Colorado's Record High Temperatures
Take a look at the record high temperatures for communities all over the state of Colorado. For this gallery, we're including communities whose record high temps exceeded 100 degrees.
Colorado Communities Receiving The Least Amount Of Snow
According to Alltowndata.com, these ten Colorado towns get the least amount of snow.
Colorado Towns Receiving the Most Annual Snow Fall
If you love snow, you'll want to move to one of these Colorado towns.