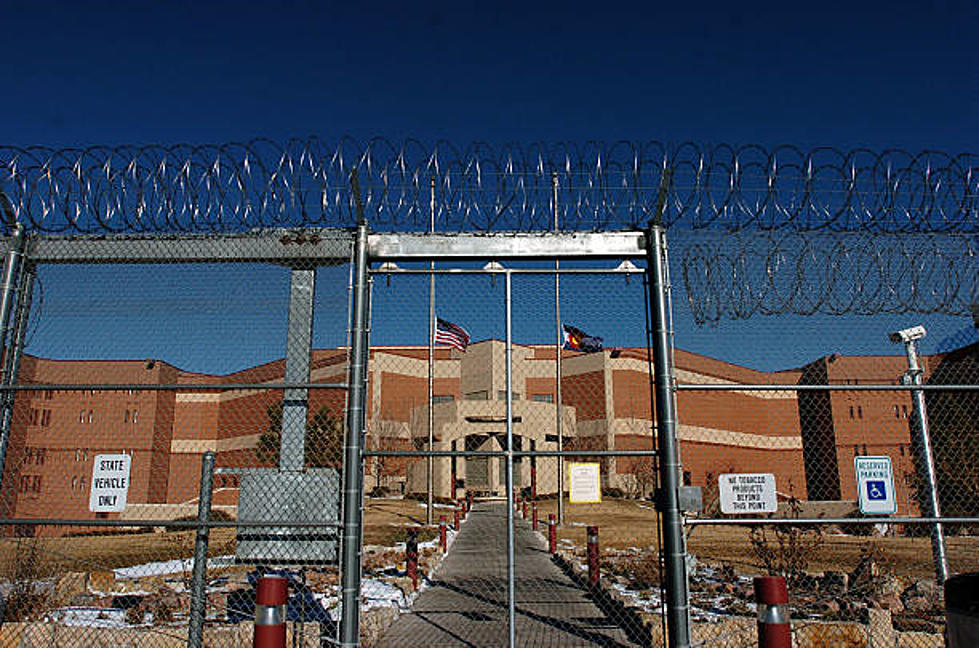 Inmate Dies After Assault By Another Inmate at Colorado Prison
Denver Post via Getty Images
An inmate died after being assaulted by another inmate at the Colorado State Penitentiary, according to reports from prison officials over the weekend.
The Colorado Department of Corrections said that a 23-year-old inmate at the Colorado State Penitentiary, located in Cañon City, died from injuries suffered during a physical assault by another inmate on Wednesday, August 4.
According to News5 (KOAA) via a department news release, 35-year-old Glen Young, an inmate, assaulted 23-year-old Gerardo Banda in the Management Control Unit of the prison.
The assault reportedly lasted about 15 seconds before corrections officers were able to gain control over the situation, secure the unit and provide medical attention to the injured inmate.
As per reports, Banda was taken via ambulance to St. Thomas Moore Hospital in Cañon City and was treated for the injuries he suffered as a result of the Wednesday morning incident.
Eventually, he was flown in a medical helicopter to Penrose Hospital in Colorado Springs where he was pronounced dead on Thursday, August 5.
The Denver Post says the Office of the Inspector General for the Colorado Department of Corrections is investigating the incident and will coordinate with prosecutors regarding potential charges in this case.
No further information was provided regarding the incident, as the investigation is ongoing.
Serial Killer Ted Bundy Was Once in a Glenwood Springs Jail
Check out the Glenwood Springs jail that notorious serial killer Ted Bundy once lived in
Take a Peek Inside Colorado's Notorious SuperMax Prison
Colorado's SuperMax Prison, also known as ADX, holds some of the most notorious criminals alive.
Strangest Laws in Colorado You're Probably Breaking Right Now
We all try our hardest to follow the law, even when we don't agree with them. We took a look at some of Colorado's laws and discovered a few that make no sense at all.
We know drinking and driving is illegal, but did you know riding a horse while intoxicated is illegal. Or take a mule or donkey into a building could get you in trouble.
And whoever threw a missile at a car is someone we'd like to meet.
Take a look at Colorado's most outrageous laws on the books.
A To Z: Famous People That Lived in Colorado
Colorado has been home to many famous people. From actors to politicians, and athletes to snowstorms. These are the famous beings who are from Colorado, from "A" to "Z".