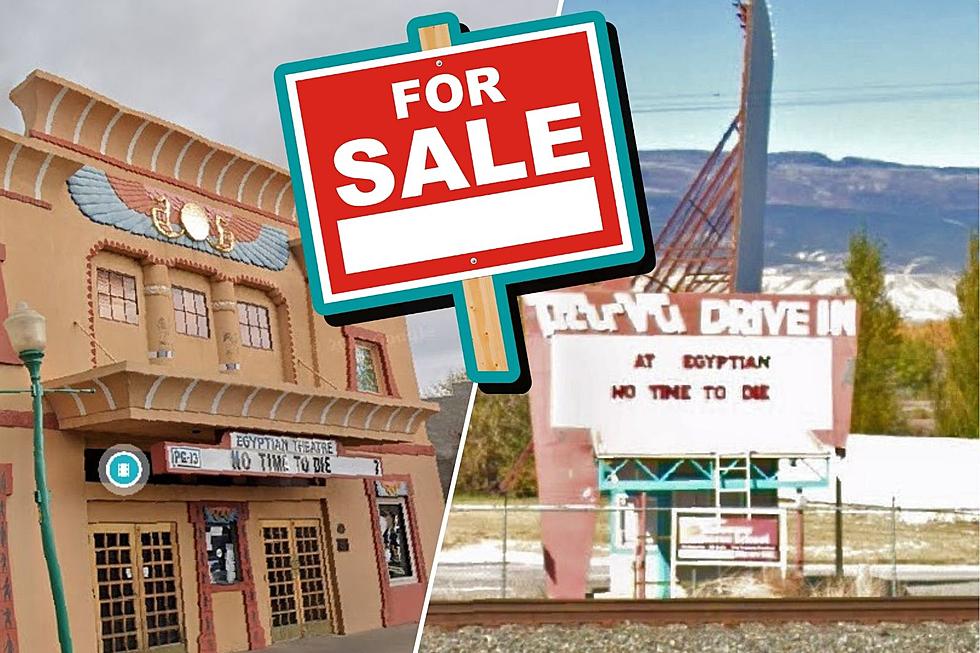 Two Popular Delta Movie Theaters Are Up For Sale
Google Street View/Canva
If you've ever wanted to get into the movie business, here's your chance.
Delta Movie Theaters Up For Sale
Delta residents are wondering about the future of the Tru Vu Drive-In and the Egyptian Theater now that both theaters have gone up for sale.
The current owners purchased the two theaters in October of 2019 with hopes of keeping it for years to come, but with the onset of COVID-19 in 2020, it's been a struggle to find success. One of the co-owners, Maragaret Stalcup told the Delta County Independent the theater business was not bouncing back quickly and the decision was made to put the two businesses up for sale.
The Historic  Egyptian Theater
The Egyptian Theater was built in 1928 and is on the National Register of Historic Places and sits on Delta's Main Street. The theater seats about 400 people in a two-story 6,250 square foot building with  2 bathrooms, a snack bar, a ticket booth, and an upstairs storage area, office, and movie projection room.​The listing by Renfrow Realty shows an asking price of $550,000 for the historic theater.
The Tru Vu Drive-In Is One of Colorado's Six Drive-In Theaters
Meanwhile, the Tru Vu Drive-In, also owned by Stalcup, along with her sister Jane Lane and her husband Jim Lane, is on the market. The Tru Vu is one of only six remaining drive-in theaters in Colorado. The Tru Vu sits on 8 acres and comes with a snack bar, projector room, two bathrooms, and 300 parking spaces. The asking price is $600,000.
Delta Movie Theaters Up For Sale
Here's a closer look at the two Delta movie theaters that recently up for sale. The Egyptian Theater and the Tru Vu Drive-In have been a part of the Delta landscape for a long time - and hopefully, someone can purchase these two theaters and keep the tradition alive. The theaters are listed by
Renfrow Realty
and the photos come by way or
crexi.com
.
20 Awesome Movies Filmed in Colorado
I had no idea how many tremendous movies that I watched growing up were filmed right here in Colorado. While I didn't grow up here, I am loving calling Colorado home, and knowing that so many great movies were filmed here just makes me love this state even more.