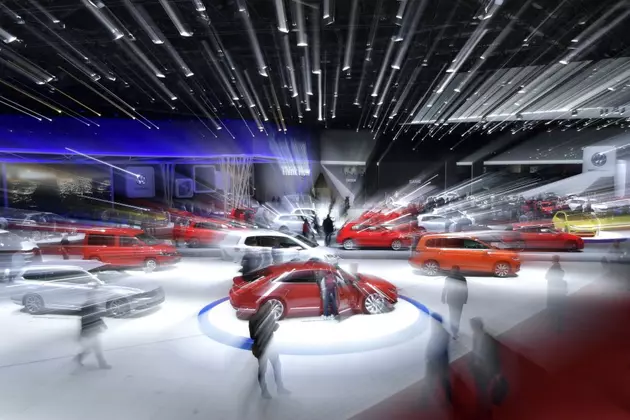 Colorado Car Convoy Brings Amazing Autos to Grand Junction
Harold Cunningham/Getty Images
A convoy of the most incredible new vehicles ranging from the latest green technology, luxury, and muscle cars are making a stop in Grand Junction on their way to the Denver Auto Show.
The Colorado Car Convoy is touring the state between March 21 through 24 making 11 stops along the way including one in Grand Junction on Wednesday, March 22.
What makes this tour special? Unlike typical car shows or other auto convoys, all of the vehicles are the best of the new makes and models. Here's the best part. If you see a car you can't live without, you can buy it.
After making stops in cities around Colorado, the convoy will head to the Colorado Convention Center for the Denver Auto Show, April 5 through 9.
The Grand Junction stop on March 22 will be at SpringHill Suites on Main Street downtown from 11 a.m. until Noon and is free to attend.
Other Western Colorado stops include Montrose, on March 22 from 8:30 a.m. until 9:30 a.m. at Centennial Plaza and Glenwood Springs Mall March 22 from 2:00 p.m. until 3:00 p.m.
We won't know the exact makes of the 12 to 20 vehicles in the convoy until they arrive. So to spare you the shame of getting a name wrong and losing car credibility, here's the correct pronunciation of all the possibilities.