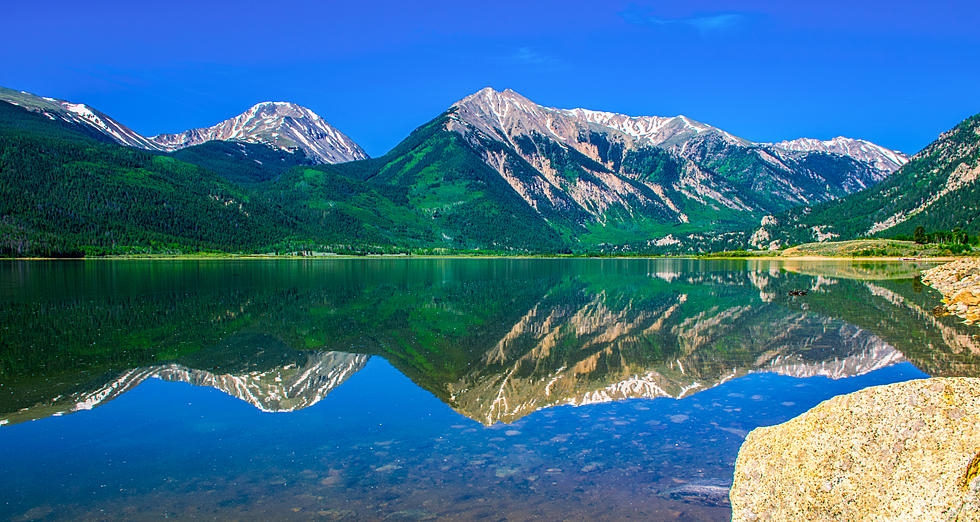 These are the Highest Mountain Peaks in All of Colorado
Getty Images/iStockphoto
They are Colorado's biggest celebrities. The 14ers. The larger-than-life mountains offer climbers a view from the top of the world in 53 different places in the Centennial State.
They are really something amazing to look at and we hope you enjoy these photos of our state's highest peaks as much as we do. Everything from the mountains themselves to the mountain towns nearby, it's part of what makes Colorado the best place on earth.
14 of Colorado's Highest 14er Mountains
If you have your own photos of a Colorado 14ers that you took with your own camera we would love to see them and maybe even share them here on our website and mobile app. You can even send photos or videos quickly and easily with our free station app.
These are the Highest Mountain Peaks in All of Colorado
Today we're looking at the true titans of Colorado. Behold the fourteen largest 14ers in the Centennial State.
See Amazing Views of Colorado Onboard the Rocky Mountaineer
This two-day trip inside a luxury glass-topped train gives you a never-before-seen view of the continental divide and the canyons archways of Colorado.
SEE MORE: Where Exactly Does the Colorado River Begin?
A small lake high in Rocky Mountain National Park is the Colorado River's source. From its start, the Colorado River flows 1,450 miles to the Gulf of California.
CEDAR MOUNTAIN: See Western Colorado's Recreation Area
If you're looking for a new place to explore in Colorado, Cedar Mountain Recreation Area near Craig offers a lot of great opportunities for recreation throughout the year. Scroll through the photos below for a look at a great recreational site in northwest Colorado.