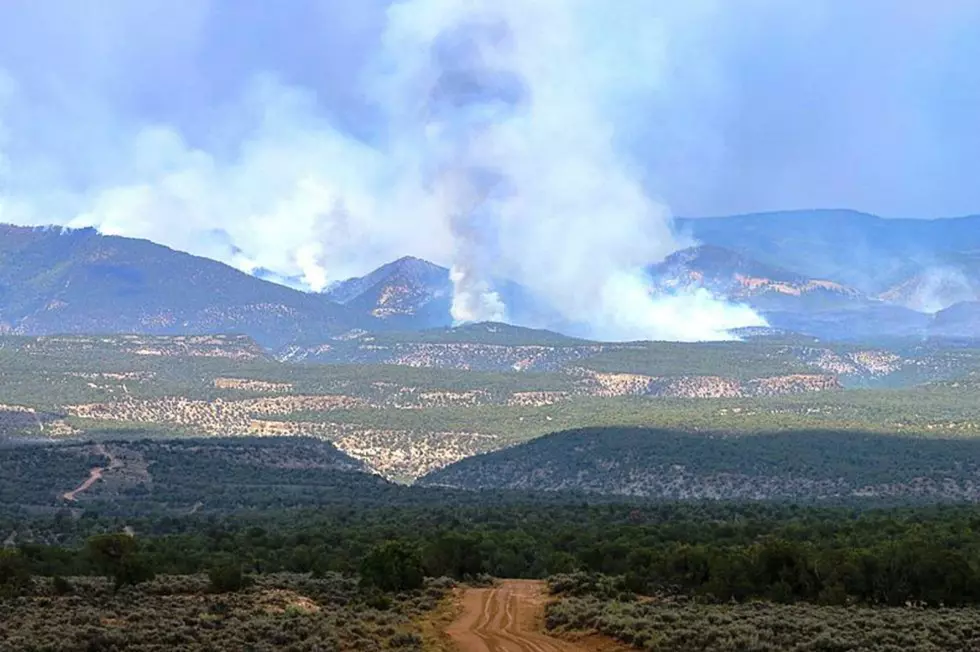 11 Wildfires Currently Burning in Colorado
Bureau of Land Management
There are currently eleven wildfires burning in Colorado, and some have taken quite a toll.
So far, over 28,000 acres have burned and firefighters estimate this fire is only 21 percent contained. Stage one restrictions remain in place, although the weather, which has been dry and windy, may find additional moisture this week. It is the 16th largest wildfire ever recorded in Colorado.
Yet another Western Slope blaze, this fire has consumed nearly 5,000 acres and is only five percent contained. Many areas nearby have evacuated or had evacuation plans in place, but as yet no structures have been destroyed.
The Cabin Lake Fire has consumed over 6,000 acres and is 4% contained and several areas are completely closed off. While no structures have been destroyed by this fire, there are many in the fire's path. There are 46 residences in the path of the fire, as well as 81 other structures that are being watched closely.
This fire, burning since July 3, is now 90 percent contained, yet sits just one mile from Basalt. Three homes were destroyed as a result of this fire, but it does not seem as though it will continue to spread beyond where it has.
Rain and some moisture helped firefighters battling this blaze and it is roughly 40% contained, having burned close to 3,000 acres. Wind and smoke are making this blaze a difficult one but firefighters are on top of it.
over 19,000 acres have burned as a result of this fire, near the Dolores area in the San Juan National Forest and McPhee reservoir area. Another fire started by lightning.
This fire, near Montrose and Delta, has burned almost 800 acres and is reported 70% contained. Smoke from this fire is visible from Delta and Montrose.
As always, when we have updated or new information on these or other wildfires, we will have them for you.