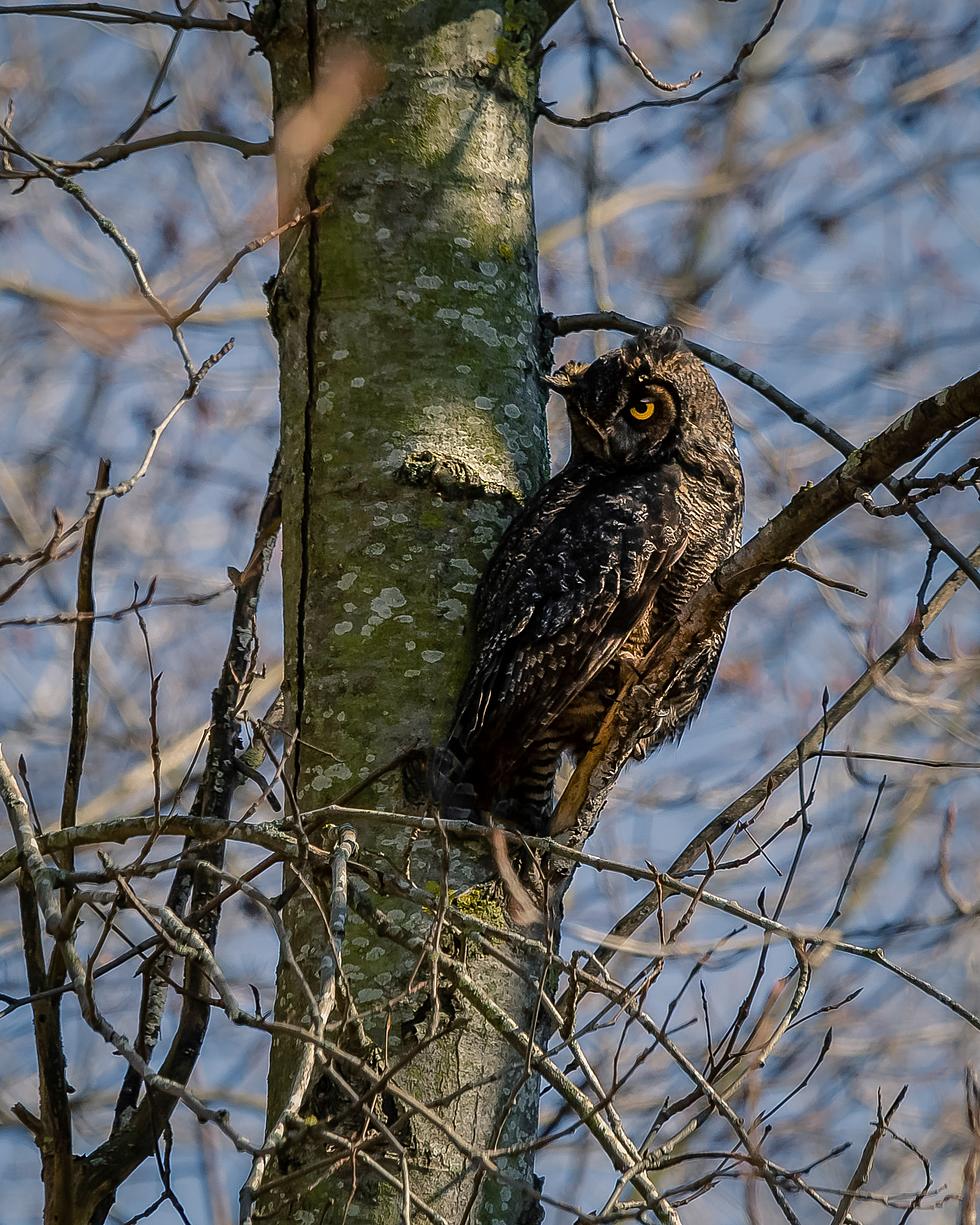 Owl Released Back into Wild after Being Hit Twice by Cars
Pete Nuij/Unsplash
A great horned owl that survived being struck by cars twice within just a few years, has been rehabilitated and released back into the wild, thanks to the help of northern Colorado's Rocky Mountain Raptor Program.
The adult owl was first admitted to the Rocky Mountain Raptor Program's facility in September of 2017, after getting hit by a vehicle and suffering minor head trauma. The owl was released about a month later, when she recovered from her injury. While in rehab, the bird was banded so that the team could continue to evaluate and collect data once it was set back out into the wild.
On November 7, 2020, Colorado Parks and Wildlife helped to rescue an owl that was hit by a vehicle on a busy road in Fort Collins. Upon being admitted to the RMRP, the identification band revealed that this was the same owl that was previously treated in 2017.
This time, the tip of the owl's beak was broken off, which staff believed most likely happened on impact with the ground or vehicle. Staff at the RMRP also noted that sometime in between her first release date in 2017, and when she was readmitted, the owl lost half of her secondaries, which are feathers that run along the inside of the wing.
During her second stay at the facility, rehabbers were able to test the owl's ability to fly within her enclosure. Despite missing some of her secondaries, it made no difference, and she was still able to use her wings like normal.
Once the owl's beak grew back to a good length, medical staff switched her food from chopped to whole pieces. They did this to make sure her beak had no further damage, and that she was able to rip and tear her food as she would, once the time came to re-release her back into the wild.
Throughout her time at the Rocky Mountain Raptor Program, the owl served as a role model for a fledgling owl that had to be removed from its nest.
Staff released the owl to soar free again on May 1, 2021.
Animals of the Cheyenne Mountain Zoo