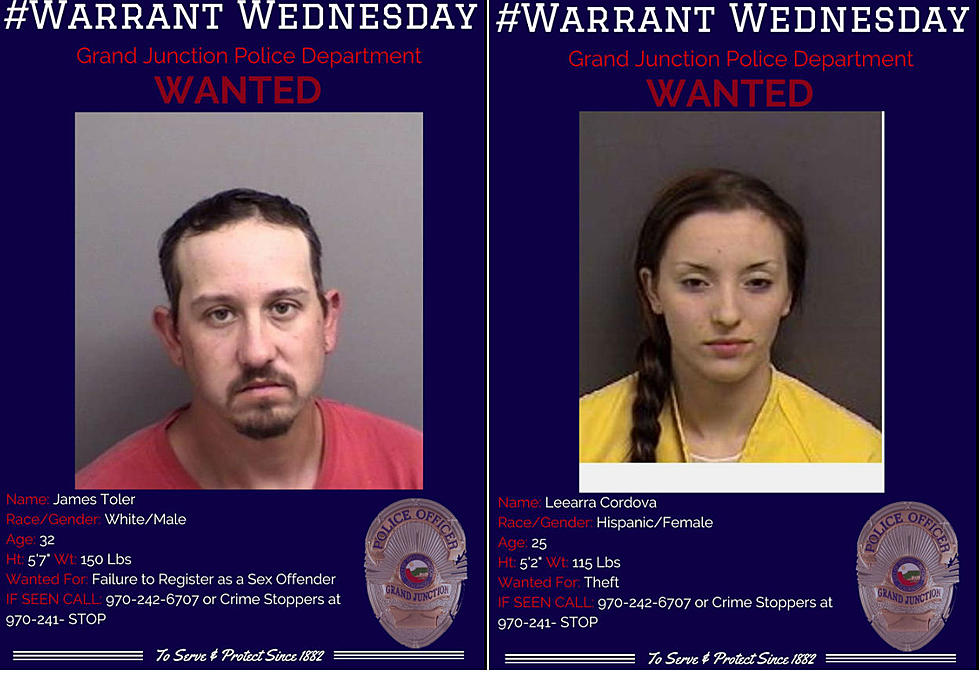 Sex Offender On Grand Junction Police Wanted List
Grand Junction Police Department
The Grand Junction Police Department is asking for the public's help in finding two individuals wanted by the police.
James Toler is wanted for failure to register as a sex offender. That is a serious offense. Although we don't know the specifics of the crime he committed which necessitated his registering as a sex offender, in general, the public needs and deserves to know who these people are as well as where they are.
Leearra Cordova is wanted for theft and, consequently, was rewarded by having her photo featured on the Grand Junction Police Department's Warrant Wednesday.
If you have seen or know where either of these individuals may be you are asked to call non-emergency dispatch at 970-242-6707, or if you wish to remain anonymous call Crime Stoppers at 970-241-STOP.