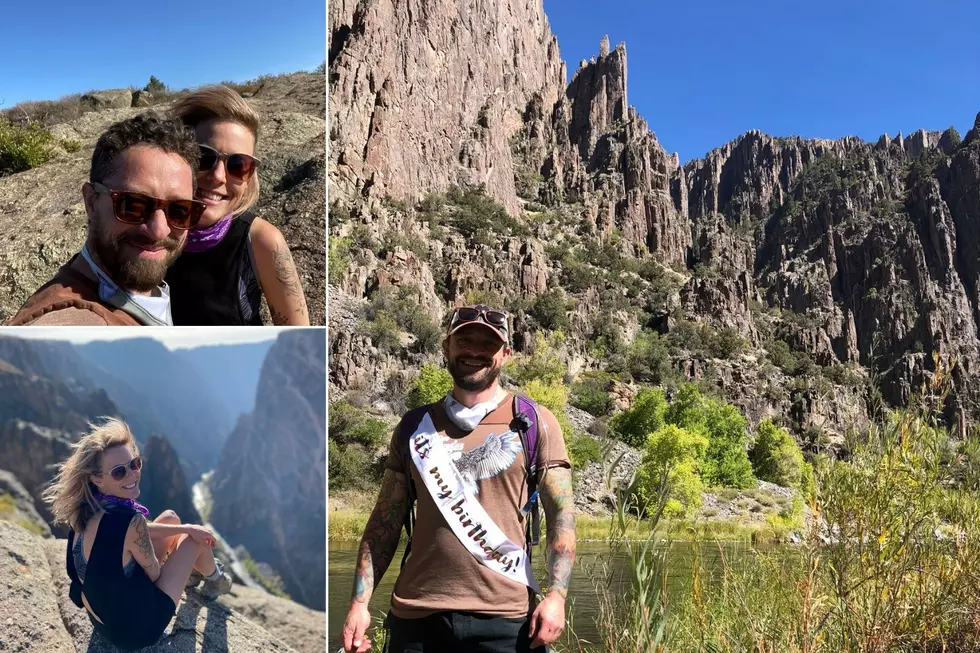 Look: Colorado Couple Hikes Black Canyon to Celebrate Birthday
Elise Trivers
Elise and her boyfriend brad decided to celebrate his birthday by hiking the Black Canyon of the Gunnison. She says that they spend their time split 50/50 between the outdoors and her couch.
They wanted to do something special for Brad's 40th birthday so they decided to hike and camp at the Black Canyon of the Gunnison in Montrose. They chose the Black Canyon because it was new for both of them and have heard amazing things about it.
Enter your number to get our free mobile app
Here's a look at their super cute pictures, which includes Brad wearing an awesome birthday sash, which was given to him by his girlfriend.
Look: Colorado Couple Hikes Black Canyon to Celebrate Birthday
NEXT: Elk, Chipmunks + More: Evergreen is a Beautiful Place