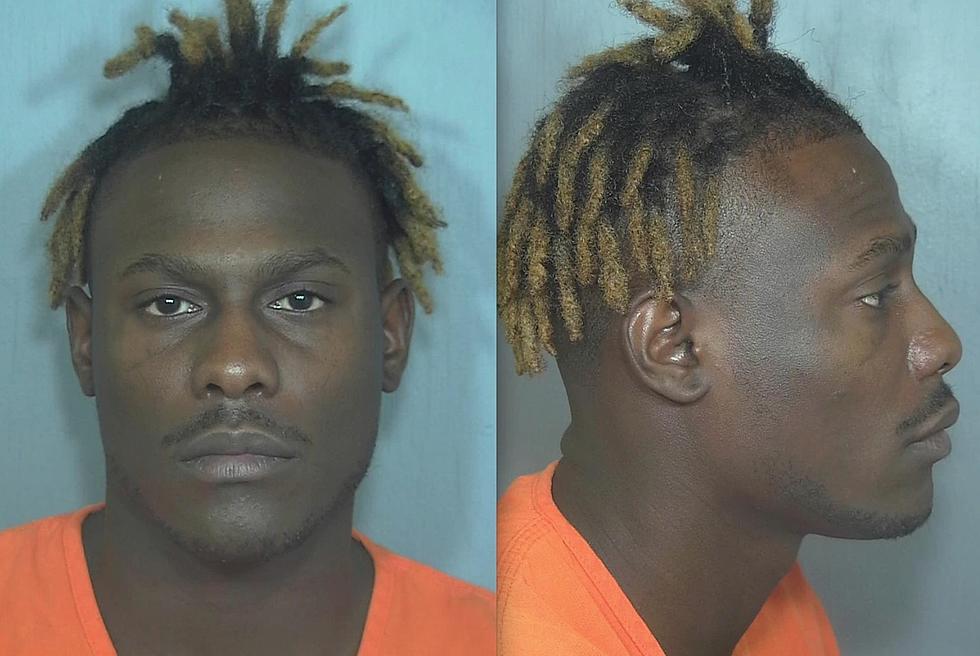 Colorado Man Formally Charged With Murder Of 18-Month-Old
Weld County Sheriff's Office
A Greeley man has been formally charged with first-degree murder for killing his girlfriend's 18-month-old child.
26-year-old Andy Serrel Carter Jr. of Greeley was arrested on suspicion of child abuse resulting in death after an 18-month-old girl died in early July; he is now set to appear in court next month to face a murder charge.
According to the Greeley Tribune, Greeley police responded to the Children's Hospital in Aurora, where the Weld County Department of Human Services requested them for a case of possible child abuse on July 2.
Once they had arrived at the hospital, detectives were told an 18-month-old child was flown in from North Colorado Medical Center (NCMC) with a severe brain bleed that had presented at the emergency room back in Greeley.
Detectives were able to make contact with the child's mother, along with other family members. However, medical staff at Children's reported the child died about 2:27 p.m. on July 2, due to the traumatic injuries she had sustained.
An investigation revealed the child was in the sole care of her mother's boyfriend, 26-year-old Andy Serrel Carter, Jr., when the injuries occurred in the 2400 block of Ash Avenue, as per reports from police.
Carter is not the child's father.
Carter took the young child to NCMC in his own vehicle and asked for the hospital staff's help to get her into the emergency room, according to police. The child's mother and other family members were contacted after the incident.
Greeley police arrested 26-year-old Andy Serrel Carter Jr. on July 8. The suspect was booked into the Weld County Jail without bond.
Andy Serrel Carter Jr. now has a disposition hearing scheduled for 9 a.m. on Sept. 22, where he will stand before Weld District Judge Timothy Gerard Kerns.
Take a Peek Inside Colorado's Notorious SuperMax Prison
Colorado's SuperMax Prison, also known as ADX, holds some of the most notorious criminals alive.
Strangest Laws in Colorado You're Probably Breaking Right Now
We all try our hardest to follow the law, even when we don't agree with them. We took a look at some of Colorado's laws and discovered a few that make no sense at all.
We know drinking and driving is illegal, but did you know riding a horse while intoxicated is illegal. Or take a mule or donkey into a building could get you in trouble.
And whoever threw a missile at a car is someone we'd like to meet.
Take a look at Colorado's most outrageous laws on the books.
Report Names the 10 Most Dangerous Colorado Cities
When it comes to the most unsafe cities in Colorado, here's how the rankings panned out. The violent crime and property crime rates were calculated per 1,000 residents.
According to Safewise, the crimes that Coloradans are most concerned with, are violent crimes, property crimes, package thefts, and gun violence. See the full list of Safewise's most dangerous and safest Colorado cities
here
.