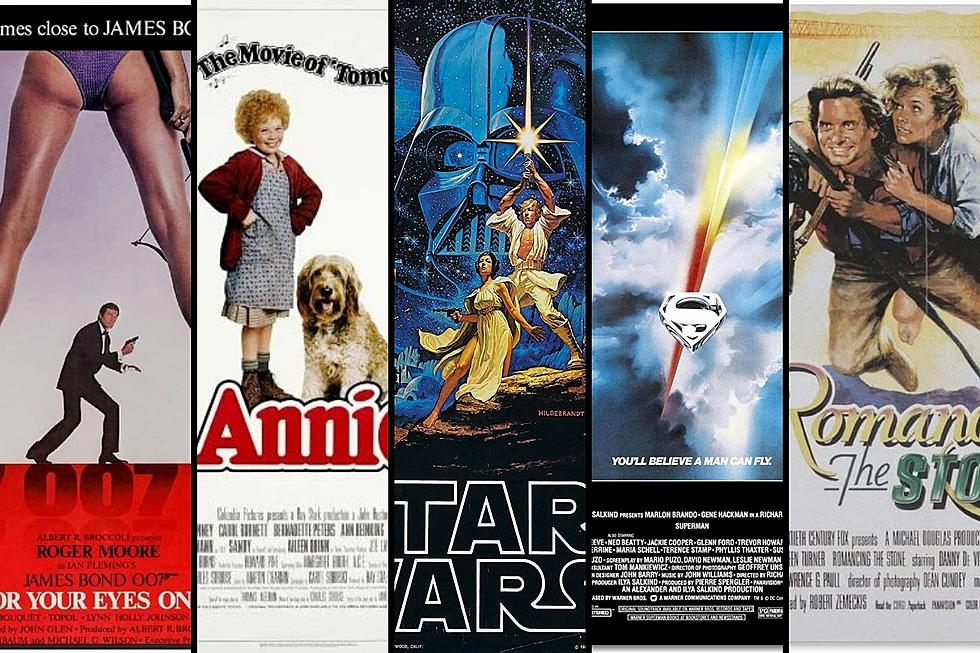 Grand Junction Watched These Movies at the Old Cooper Theater
20th Century Fox, Warner Bros, United Artists, RKO Radio Pictures
In Grand Junction of the 1970s and early 80s you would watch movies at a handful of places. One of the best in town was the old Cooper Theater on Main Street. According to you, these were the movies you watched.
The selection used to be pretty slim in Grand Junction. Indoor theaters included the Cooper, the Mesa, Monument Twin Cinemas, Teller Arms Twin, and Cinema 25. If drive-ins were your thing, you went to the Chief or the Rocket. I may be forgetting one, but these were pretty much it.
There and Back Again
The Cooper Theater (I checked, and the Cooper used the spelling "theater" rather than "theatre") was located at the present site of the historic Avalon Theatre. The building had operated for decades as the Avalon, but the building was purchased in the 1940s by the Cooper Theater Foundation. In 1947 the building's facade underwent renovations.
Used to Show Some Major Motion Pictures
The number one response from Grand Junction moviegoers was Star Wars. Back in 1977 people lined up down Main Street to see this amazing new movie. Looking back, I'm certain The Empire Strikes Back was shown at the Monument Twin Cinemas. My memories are a bit fuzzy, but I'm thinking Return of the Jedi was shown at the Cooper.
The Balcony is Closed
For the duration of my childhood, the balcony was always closed off. We were always told it was due to questionable structural support which could potentially kill us all. In reality, I suspect it had something to do with people peeing off the balcony onto the unsuspecting audience below.
Major Franchises
Jeff Dershem responded with a movie I didn't realize played at the Cooper. Do you remember the James Bond film "For Your Eyes Only". For my money, it was one of the better Bonds, and certainly the best for Roger Moore. My memories fuzzy again, but I can't help but think Sean Connery's triumphant return with "Never Say Never Again" played the Cooper, too.
These Were Your Films
I asked, "What movies did you watch at the Cooper Theater?" Here's what you had to say:
Grand Junction Watched These Movies at the Cooper Theater
I asked, "What movies did you watch at Grand Junction's old Cooper Theater?" Here's what you had to say:
Grand Junction Restaurants That Should Be on the Food Network
Here are some of the Grand Junction restaurants that should be featured on The Food Network.
Local Announce Their Favorite Burgers in Western Colorado
Best Mexican Restaurants in Grand Junction