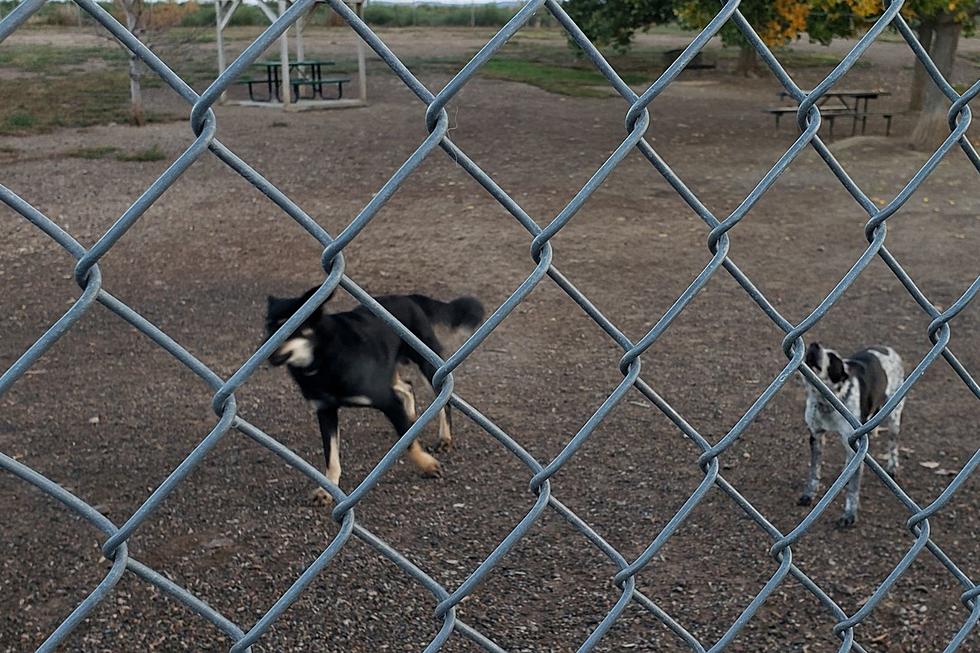 Who Dumped These Dogs at a Grand Junction Colorado Park?
Barbara Johnson
Two dogs were literally dumped at Grand Junction's Canyon View Park over the weekend. Do you know who might be responsible?
A post went out yesterday over a local social media page with information regarding the two abandoned animals. Do you recognize them?
Let's Start With Some Good News
Thanks to caring and responsible Grand Junction residents, as of today, Monday, October 11, the animals are safe and being cared for.
Now Back to the Bad News
A post went out on Sunday, October 10, on the social media site Nextdoor. The post read:
Two dogs abandoned at Canyon View Park in fenced-in, off-leash area. Food and water were left for the dogs & a call was made to Animal Control. There are worse ways to abandon animals, but it's sad either way. I hope these dogs get a chance to have a better life. - Barbara Johnson via Nextdoor
In a matter of minutes, Grand Junction residents chimed in with offers to help.
Update on the Situation
Thanks to caring people in the valley, the dogs are both safe and secure. An update was posted on Nextdoor stating:
UPDATE: Dogs safe in the shelter (Monday). Thanks to all the caring people in our community for contributing to this post.

 
Do You Recognize the Dogs?
The dogs are described as 1) Shepard Mix, one-year old, black and tan, weighing 71 pounds, and 2) Australian Cattledog mix, eight-months old, black and ticked.
In the back of my mind there is hope that this was simply someone in a desperate situation needing to leave the dogs for a few hours in order to take care of some urgent business. Unfortunately, I can't help but think I know better.
Thank you to the wonderful people who cared enough to assist these abandoned animals. Also, a huge thanks to those at animal control and the local shelters.
Colorado Dog Hikes His Second 14er + The Pictures Are Amazing
Colorado Wildlife: Wildlife You Have Recently Spotted in Colorado
Grand Junction has seen bighorn sheep, moose, bears, and more recently in Colorado. Here's a list of the wildlife that you have recently spotted in Colorado.
Amazing Pictures of Wild Horses of Sand Wash Basin in Colorado
Look at these amazing pictures of the wild horses of Sand Wash Basin in Colorado. There are 900 horses that live on the 160,000 acres of the Sand Wash Basin.