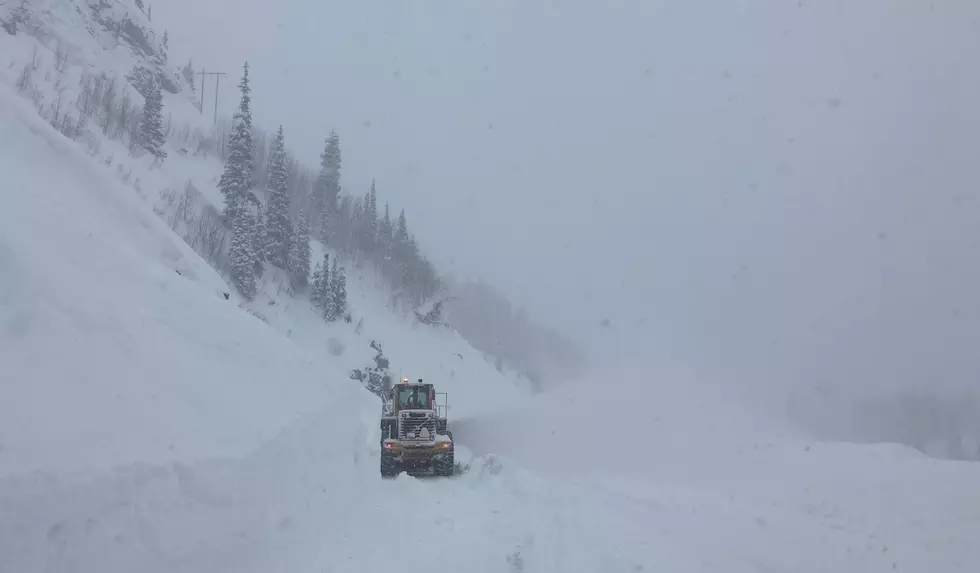 Colorado's Red Mountain Pass Closed Due to Adverse Conditions
Colorado Department of Transportation via Twitter
One of Colorado's most-dangerous roads is closed due to adverse conditions. Colorado Department of Transportation tweeted a photo showing deep snow on Red Mountain Pass.
Why is Colorado's US 550 Closed?
According to CDOT, US 550 (aka the Million Dollar Highway will remain closed through Tuesday night. If you're traveling south, you are advised to take Highway 145 through Telluride.
US 550 is dangerous all by itself, it doesn't need help from snow and avalanches. Tight corners, lack of guard rails, and a narrow roadway add to the adverse conditions.
What's the Weather Like in Southern Colorado?
Due to high winds, blowing snow, and low visibility, avalanche mitigation is nearly impossible. Over 18 inches of snow has fallen in the area leading to a High Avalanche Warning in the area.
Weather outlooks for Ouray and Silverton look to have less snow falling overnight with less than an inch of accumulation. Hopefully, this will give crews the break they need to clear up the snow.
Colorado US 550 Closed Due to Adverse Conditions
Here's a quick look at what Colorado's US 550, also known as the Million Dollar Highway, looks like right now.
What Traffic is Impacted by the Closure of US 550?
All southbound traffic will be stopped south of Ouray at mile marker 92. Traffic coming from Durango will be stopped north of Silverton at mile marker 72.
If you're unsure if you need to take an alternate route, you can always check cotrip.org for current road conditions.
White Knuckle Your Way Down Colorado's Most Dangerous Roads
See the Must-Drive Roads in Every State