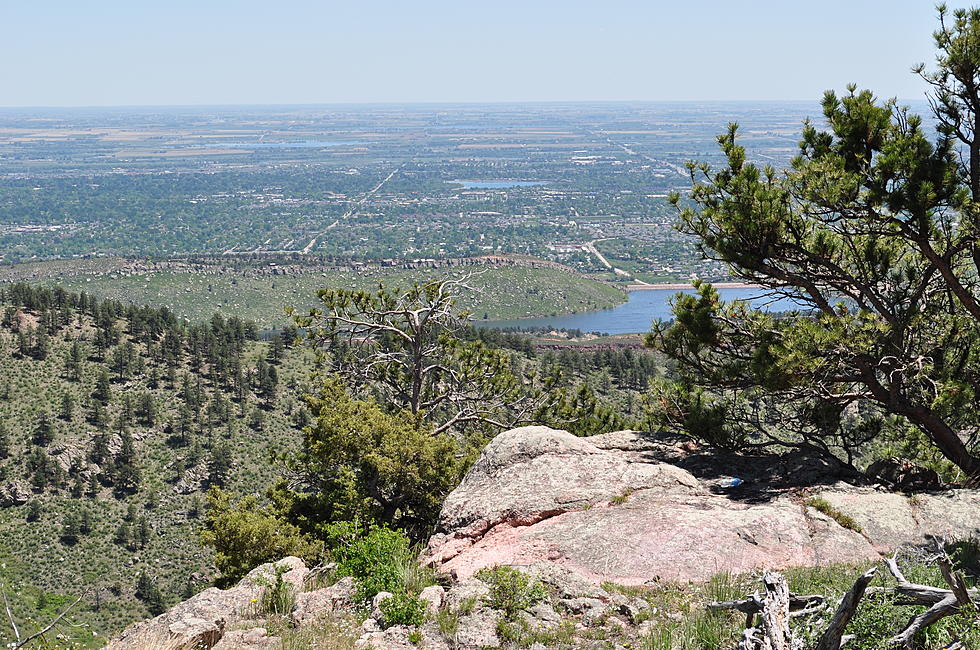 Here are the 4 Best Hikes in Colorado According to College Students
TSM File Photo
Attending Colorado State University is more than actually attending the classes; it's about being in one of the country's most beautiful states and enjoying it.
CSU students have more than a few ways to blow off steam from the stress of collegiate life in Colorado. Sure, there are plenty of bars, we're talking to you, Road 34, but there is also the great outdoors of Colorado, while at Colorado State.
Colorado State University recently put out a list of the four best hikes that students normally take while attending the college, looking to find out which of the four that students like the best. I saw the list and realized that I need to get out more, so I can check all of these.
HORSETOOTH FALL/HORSETOOH ROCK TRAIL
You can't live in the Fort Collins area for any period of time and not hike this trail. It's a 6.4-mile loop that has an elevation gain of nearly 1,600 feet. You may see bull snakes, deer, and wild turkeys, as well as many others out on the hike, but the falls and the trail overall, are worth it.
ARTHUR'S ROCK
Named after the original owner of the land in Lory State Park, Arthur Howard, this a great, short hike that only climbs about 1,000 feet in 1.7 miles. The winding trail, which includes a beautiful meadow, leads to a gully of boulders and the top of the trail. The overlook is a vista of Horsetooth Reservoir, Fort Collins, and the Front Range.
GREYROCK MOUNTAIN LOOP
In the Poudre Canyon about 8.5 miles, is this 7.5-mile loop trail that you'll find many other hikers on. It can be a 'real' hike, as it climbs 2,000 feet in only about three miles, so come prepared. After crossing the Poudre River via a great bridge, there are two ways up to Greyrock; one, easier, through a meadow, the other more direct and steeper.
FOOTHILLS TRAIL
This is a hike that takes you to CSU's 'A' which represents CSU previously being Colorado Agriculture College and home of the Aggies.  It's four miles out and back. Access to the trail lies in the Maxwell Natural area near the former Hughes Stadium. The City of Fort Collins says to listen for the call of the local bird, the spotted towhee, the call apparently sounds like 'drink your teeeeee.'
Be sure to look out for rattlesnakes on these trails, but grab your shoes, and some water and check them out.
10 Best 'Easy' Hikes in Colorado According to Alltrails
If you're looking for an easy Colorado hike, here you go. Good news: A hike right out of the Grand Valley is at #2 on the list.
Hardest Trails: A List of the Toughest Hiking Trails in Colorado
Here's a list of the toughest hiking trails in Colorado. These ten hiking trails in Colorado are the hardest to hike and have been rated as the most difficult.