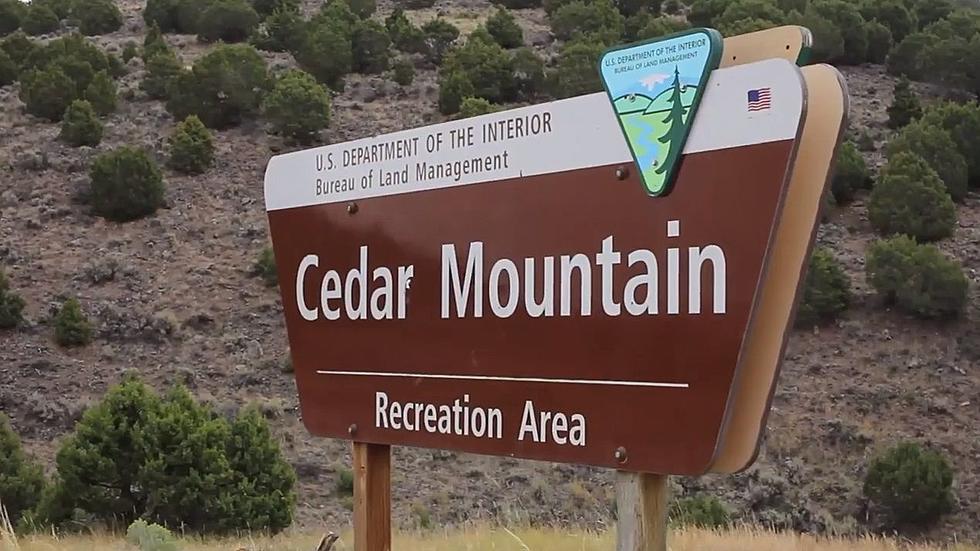 All-Season Outdoor Adventures Await At Western Colorado's Cedar Mountain Recreation Area
Bureau of Land Management - Colorado via Facebook
There is a great recreation area in western Colorado you probably didn't know about.
The Cedar Mountain Special Recreation Management area is 880 acres of public land just a few miles from Craig. Rising 1,000 feet above the Yampa Valley, there are great views of the surrounding countryside.
A Lot of Recreational Opportunities
Cedar Mountain offers a wide variety of recreational opportunities all year along including hiking, biking, cross-country skiing, snowshoeing, horseback riding, wildlife viewing, geocaching, and picnicking.
Outdoor enthusiasts can enjoy the 3.5 mile Stearns Trail that starts from the parking area. there is also a half-mile trail that begins at the covered picnic tables.
Hunting is Allowed
Hunting is allowed in the Cedar Mountain Recreation Area, but no shooting is allowed outside of the hunting season.
Wildlife and Geology
For wildlife-viewing enthusiasts, you might see deer, marmot, fox, coyote, squirrels, and rabbits. Bird-watchers might catch a view of golden eagles, redtail hawks, or turkey vultures.
The geology of Cedar Mountain Recreation Area is mainly Browns Park Formation, chalky-white colored sandstone known for preserving fossils. The vegetation on Cedar Mountain is primarily juniper, sagebrush, and mountain brush.
Western Colorado's Cedar Mountain Recreation Area
If you're looking for a new place to explore in Colorado, Cedar Mountain Recreation Area near Craig offers a lot of great opportunities for recreation throughout the year. Scroll through the photos below for a look at a great recreational site in northwest Colorado.
10 Best 'Easy' Hikes in Colorado According to Alltrails
If you're looking for an easy Colorado hike, here you go. Good news: A hike right out of the Grand Valley is at #2 on the list.
8 Fabulous Places For Snowshoeing Fun In Colorado
Colorado is a winter paradise for outdoor enthusiasts that love the snow and there is no shortage of places to go. If you are a snowshoer, or you're thinking of giving it a try, here are 8 fabulous places in Colorado that offer some awesome snowshoeing trails.