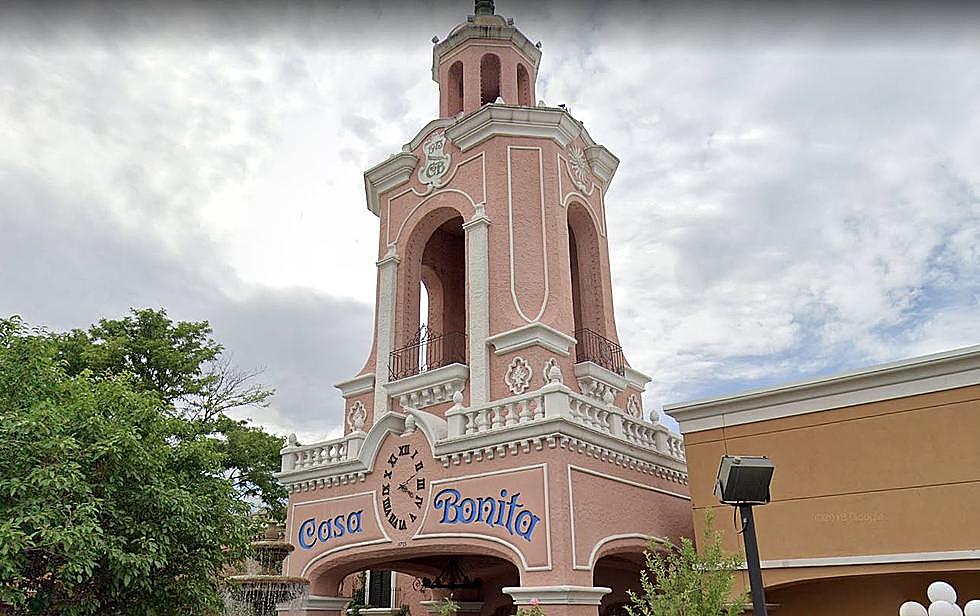 Casa Bonita to Reopen This Fall
Google Maps
Get ready to watch cliff divers while you partake in sopapillas at what has been dubbed the most exciting restaurant in the world. Yep, Casa Bonita has announced they are going to be reopening this fall.
According to the Denver Gazette, Casa Bonita located in Lakewood 6715 West Colfax Avenue will reopen in September. This means fans of the historic restaurant will be able to once again experience cliff diving, Black Bart's cave, and the oh-so-popular Casa Bonita sopapillas.
Casa Bonita closed amid the COVID-19 pandemic. As restaurants across Colorado reopened, Casa Bonita stayed closed. In January of 2021, the owners of Casa Bonita stated the restaurant would reopen, eventually. We now have confirmation of when that will happen.
This past April, fans of the restaurant gathered in the parking lot for the Save Casa Bonita Rally. It appears that their efforts have been successful. Casa Bonita opened its doors in 1974 and has remained uniquely Colorado since the restaurant's inception. Casa Bonita gained worldwide notoriety when the restaurant was featured in an episode of South Park.
In 2015, Casa Bonita was designated a landmark by the Lakewood Historical Society. Love or hate the food at Casa Bonita, we can all agree on one thing, we are thankful to see the restaurant return to its former glory and cliff diving shenanigans.
Source: Denver Gazette 
LOOK: Here are copycat recipes from 20 of the most popular fast food restaurants in America
Colorado Restaurants Featured on 'Diners, Drive-Ins and Dives'
Forbes Top 5 Wealthiest People in Colorado