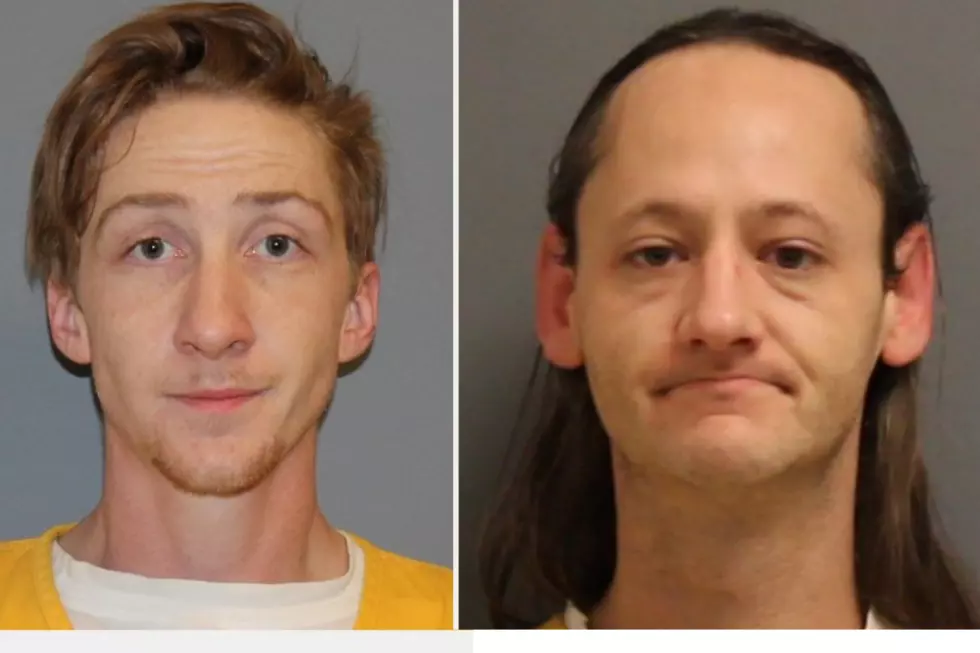 'Bait' Operation in Grand Junction Nets Two Arrests
Mesa County Sheriff
A "bait" operation set up by the Mesa County Sheriff's Office netted two arrests on Friday.
24-year-old Shawn Sutherland and 38-year-old Michael Simpson, both of Clifton were arrested as a result of removing an item from a car set up as "bait" by the MCSO. The item was tracked to a location on Sara Lane.
Simpson is facing charges of Tampering with Physical Evidence while Sutherland is being charged with Tampering with Physical Evidence, theft of $50-300 and First Degree Criminal Trespass of Auto.
The Mesa County Sheriff's Office uses things such as "bait" cars to try and reduce the amount of crime in areas where it is reported.
A "bait" car is defined as :
A vehicle used by law enforcement agencies to capture car thieves or thieves who steal items from cars.[1] The vehicles are modified with audio/video surveillance technology, and can be remotely monitored and controlled. (Wikipedia)
Remember to always lock your vehicle and take your keys and don't leave valuables out where they can be seen.
Enter your number to get our free mobile app