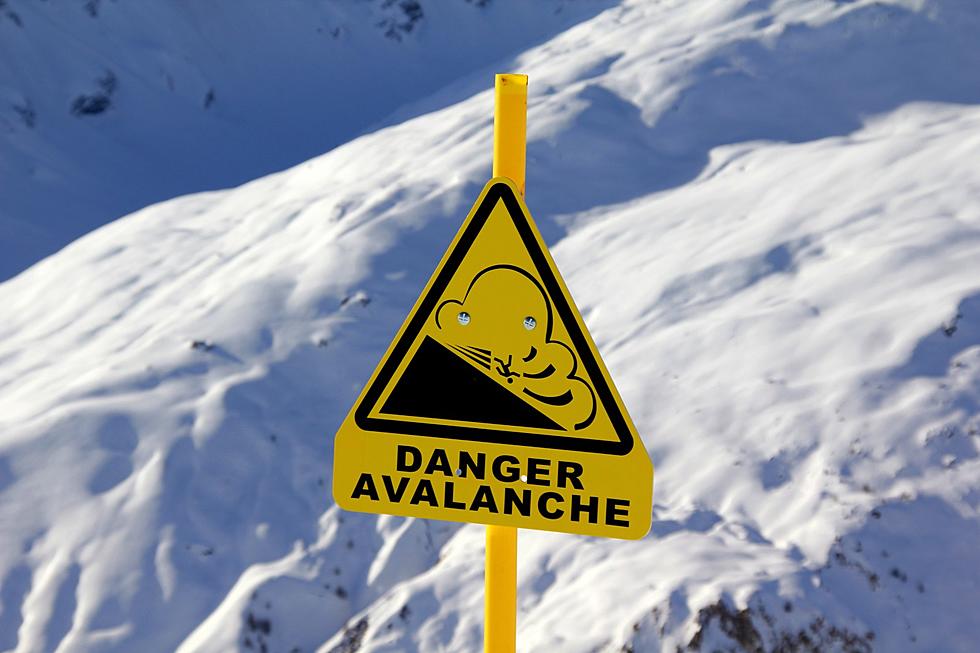 2 Western Slope Residents Killed in Weekend Colorado Avalanche
Thinkstock
Recovery efforts were successful on Sunday in locating the bodies of 2 western slope residents caught in an avalanche on Saturday.
The Eagle County Sheriff's Department reports search and rescue crews were on Muddy Pass near Vail  Sunday and were able to recover the bodies of 28-year-old Dillon Block, and  30-year-old Cesar Almanza-Hernandez, both of Gypsum.
According the Colorado Avalanche Information Center, three motorized snowbike riders were caught in an avalanche on Saturday east of Red and White Mountain in Eagle County. One of the riders was partially buried and able to free himself and contact authorities. The other two riders were carried into a gully in the drainage bottom and buried. The avalanche was reported to be 650 feet wide and ran about 120 vertical feet. Officials say the avalanche initiated about three feet below the snow's surface.
The CAIC says dangerous avalanche conditions still exist in the state. It says there was an increase in danger in the northern mountains Sunday and will spread to the central mountains on Monday.
Enter your number to get our free mobile app