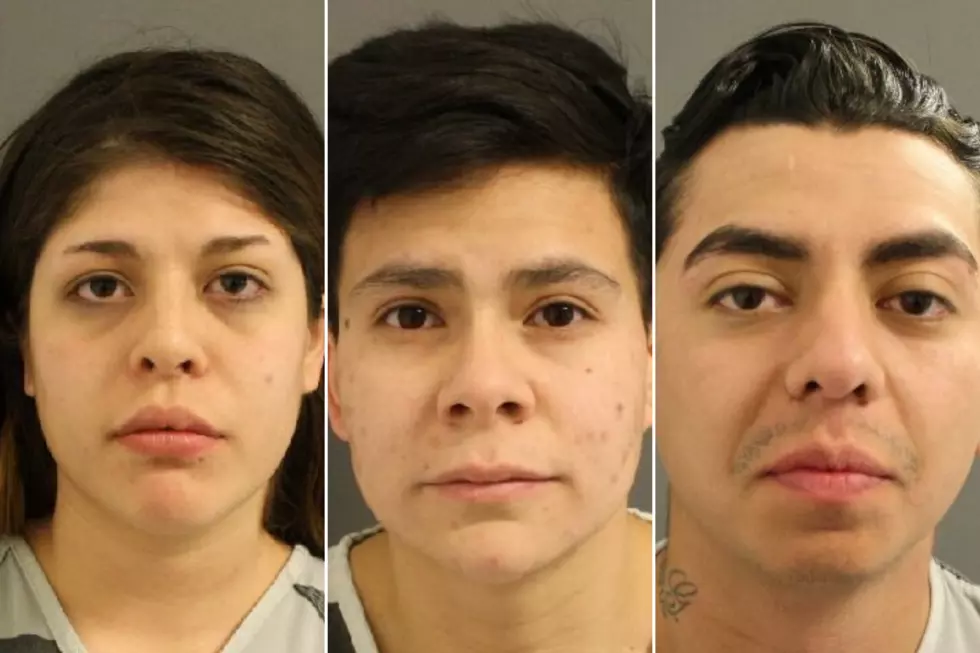 Three People Arrested For Death of 5-year-old Rifle Girl
Garfield County Sheriff's Office
Three people have been arrested for the death of a 5-year-old Rifle girl. The little girl passed away after ingesting a mix of meth and alcohol.
On December 12 at 2:20 a.m. Rifle Police were notified that a little girl in medical distress was being transported to the hospital in a private vehicle, according to the Post Independent. The 5-year-old, Sophia, was taken to the hospital four hours after she ingested a mix of meth and alcohol.
Enter your number to get our free mobile app
The 5-year-old girl's mom, Stephanie Alvarado, and her cousins were mixing meth or heroin with alcohol in a water bottle and then smoking it. When Sophia came out of her room for a drink, she drank some of the drug/alcohol mix before anyone realized it.
Even though Sophia was very energetic, talkative, hyper, rolling around on the ground and talking about seeing demons numerous times, she wasn't taken to Grand River Hospital for about four hours. According to KDVR, Sophia was bouncing off the walls for four hours before she collapsed in front of her family in the living room.
Stephanie's cousins told her that they had seen other children high on meth before and that Sophia would be fine, according to KDVR. Although doctors tried everything they could, poor Sophia passed away.
Sophia's father, who was working on getting full custody and had been separated from her mother for over a year, was supposed to pick her up from school on December 12. He wasn't notified of what happened until after doctors had declared her dead. Sophia's dad, Alec Larson, says it's hard for him to find peace until he sees justice.
He also said that he laid with Sophia for about an hour to an hour and a half when he arrived at the hospital and he's thankful for that. Alec says that Stephanie killed his daughter and he'll never be able to forgive her and that if it's up to hin, he will never speak to his ex again.
Child abuse resulting in death (class 2 felony)
Possession of methamphetamine
Reckless endangerment