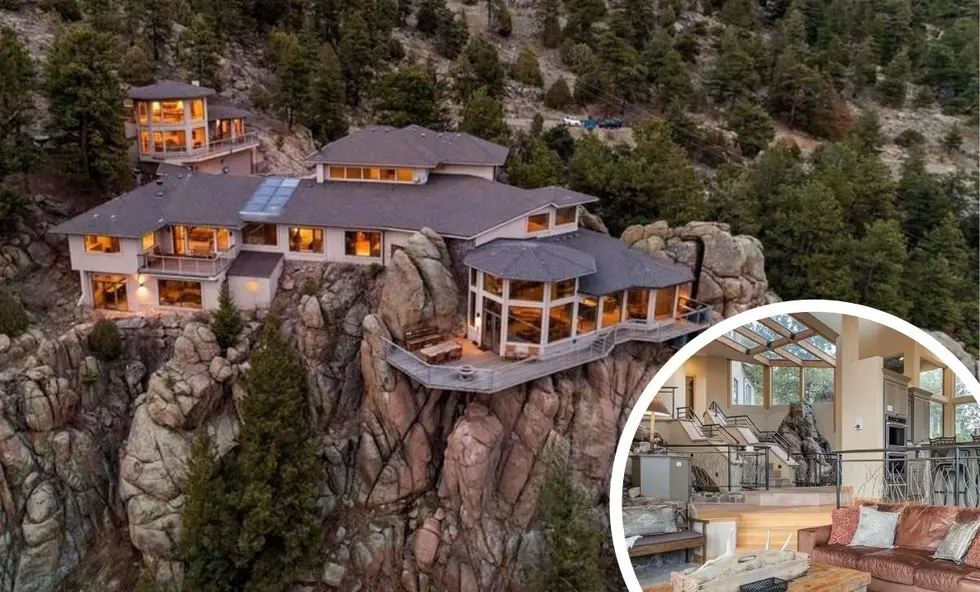 This $5 Million Colorado Home Will Have You Living on the Edge
Lee Merreot Brokered by: LIV Sotheby's International Realty
This is it, I have found it, I never have to look again for the perfect Colorado mountain home. The home recently posted on Realtor is located on Bear Mountain and four miles from downtown Evergreen encompasses everything Colorado in the design.
The construction of the home built in 2000 on the 31.29-acre property gives you unobstructed views of the Rocky Mountains, eight bedrooms, seven and a half bathrooms, and 8,398 square feet of living space is built on a cliff of boulders. Those Boulders are also incorporated into the interior of the home. The home's main living area shows off the natural beauty of the boulders and also features a waterfall and pond. A home theater, bar, guest suite, spiral staircase, and more can be seen in the home.
Check out the photos of this amazing home for sale $5.2 million located on Bear Mountain.
See the full listing of this amazing cliff home on Realtor.
This $5 Million Colorado Home Will Have You Living on the Edge
The 10 Most Expensive Neighborhoods in Grand Junction
Here's a list of the 10 most expensive neighborhoods in Grand Junction. The list is based on median home values, average rent as well as neighborhood ambiance.
27 Cities In Colorado With A Population of At Least 25,000
The state of Colorado is nearing a population of 6 million. The state has 272 incorporated municipalities ranging in size from over 700,000 to fewer than 10. Obviously, the state's population center is the front range from Pueblo north to Fort Collins, and that's where you will find most of Colorado's incorporated towns with populations of at least 25,000 people. How many can you name? Here is a list of Colorado municipalities with at least 25,000 people.