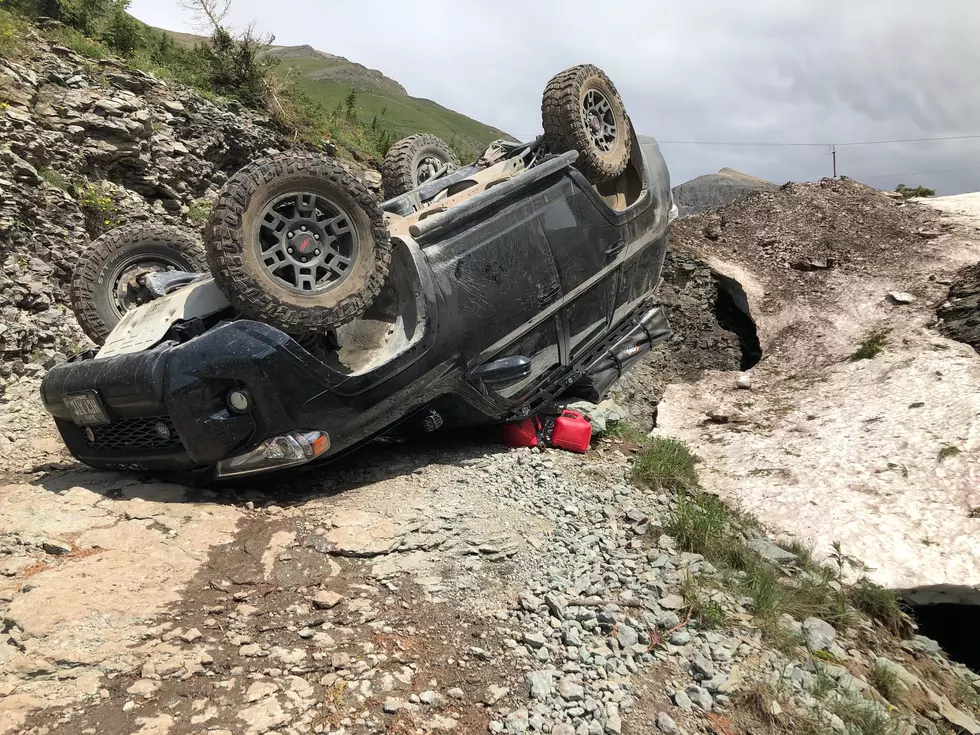 SUV Nearly Rolled Off Black Bear Pass Near Telluride
San Miguel Sheriff via Twitter
Not too sure what happened but this SUV nearly rolled all the way down Black Bear Pass near Telluride on Wednesday.
Amazing that the driver was the only one in the vehicle and he survived.
Not only did he survive but the driver appeared to not have any serious injuries. Way too close for comfort if you ask me.
The SUV landed on its roof and barely missed rolling down the cliff.
This is the second vehicle that has rolled over in San Miguel County in the past week which is so scary.
Black Bear Pass ended up being closed in both directions while they investigated the crash and removed the vehicle.
It is now open as of a few hours ago.
I'd be terrified to drive on this pass right now. That's one of my biggest fears; rolling down a cliff like Black Bear Pass.
Thank goodness the driver is safe now. This could have been so much worse. Whew.