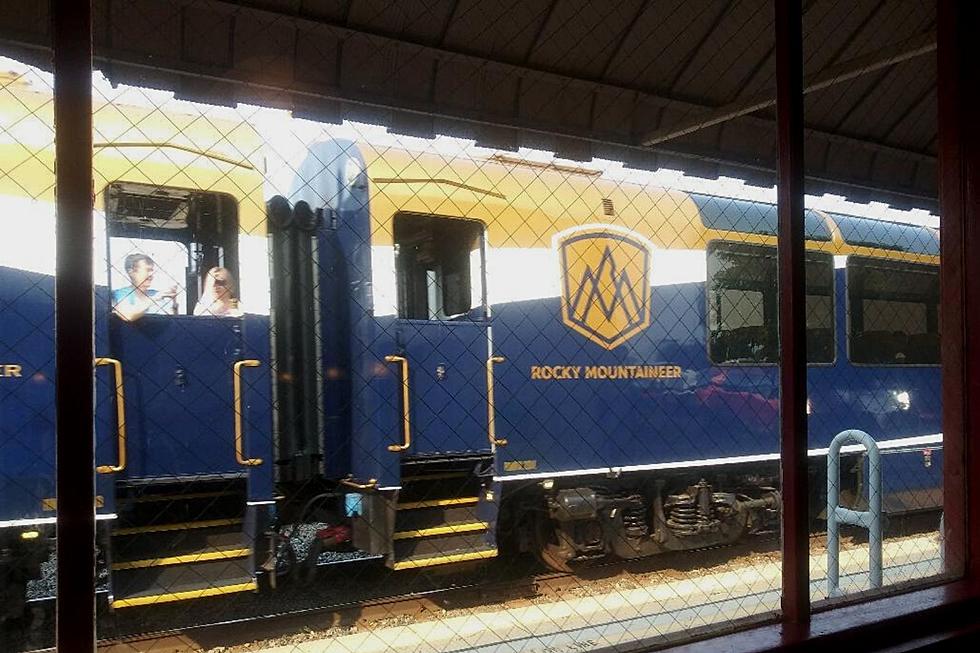 Why Was Everyone So Excited This Morning at the Grand Junction Train Station?
Waylon Jordan
Earlier this morning (Monday, August 16, 2021) people at the Grand Junction train depot jumped to their feet to see a train go by. What was the big deal?
At the moment I was uncertain as to the reason for the commotion. Before long, though, I put two and two together.
What's Odd About a Train at the Train Station?
One doesn't usually get excited about seeing a train at a train depot. That's the way things usually unfold. This morning's event featured a unique twist. Right around 9 this morning this new service passed through town.
New Luxury Train Service
Just yesterday, August 15, the Canada-based Rocky Mountaineer embarked on its maiden voyage in Colorado. According to 4CBS Denver, after leaving Denver, the train makes an overnight stop in Glenwood Springs, and then proceeds to Moab, Utah.
All Aboard
You can catch this train at several locations including:
Denver
Moab
Las Vegas
Salt Lake City
Not Cheap
The cost to ride the Rocky Mountaineer isn't exactly for those considered miserly. A ticket will run you around $1,200.00. Is that a lot? Well, it depends on how you look at it. According to 4CBS Denver, riding this train is somewhat comparable to an all-inclusive cruise.
It Just So Happens....
Looking at the Rocky Mountaineer's official webpage, it appears they chose the Grand Valley for a photo op. Our very own Mt. Garfield is one of the featured images.
Off to a Good Start
From my point of view, it appeared as though the train carried a considerable number of passengers. It looked to be almost full.
For the Sake of Nostalgia
Coming from a railroad family, I find this new service to be fascinating. Growing up, we used to go to the train depot to watch the Zephyr go by. Even though my dad usually hauled freight cars, from time to time he would get farmed out to the passenger train services.
If you haven't traveled by train, please put it on your bucket list. There are several enjoyable train routes for you to enjoy from a variety of different providers. This newest service is simply one of the many options you have available.
12 Authentic Colorado Ghost Towns
15 Best Small Towns in Colorado to Visit