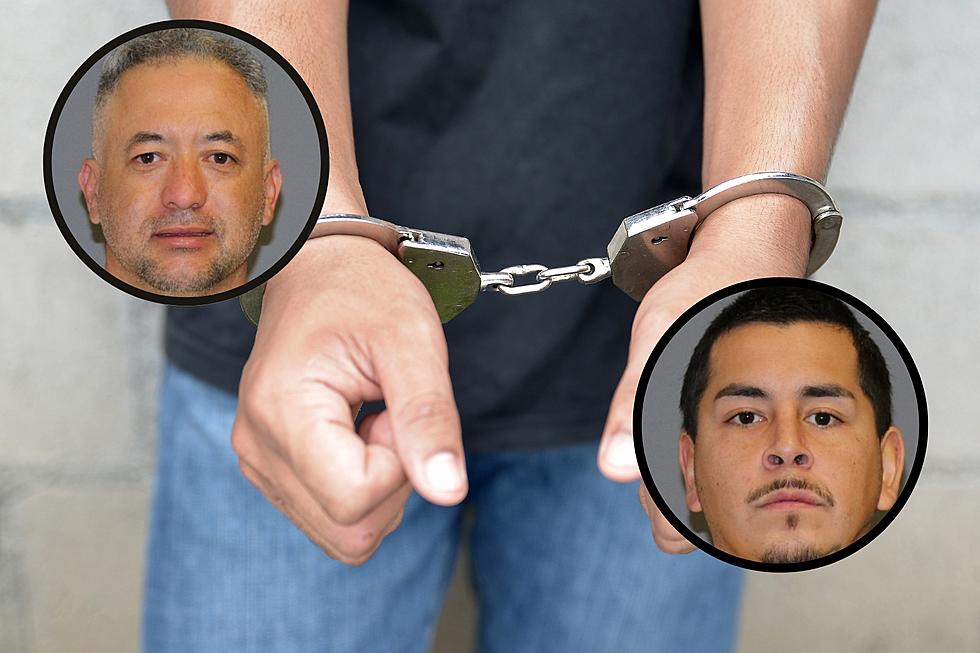 Two California Homicide Suspects Apprehended In Grand Junction Colorado
Mesa County Sheriff's Office/Canva
Two California homicide suspects have been captured in Grand Junction.
The arrests came a week apart - one at a hotel on Horizon Drive and the other occurring at Grand Junction Regional Airport. Both suspects are headed back to California.
Grand Junction Airport Arrest
According to the Mesa County Sheriff's Office, 41-year-old Antonio Campos-Ramierez of El Cajon, California was arrested at the airport after stepping off a plane from Dallas. The United States Marshall's Service had learned that the man had fled the country after being charged with murder, rape, and stalking in California. He was taken into custody without incident.
Guns, Cocaine, Stolen Property In Grand Junction Hotel Room
The airport arrest comes one week after another homicide suspect from California was taken down at a Grand Junction Hotel. The suspect, 26-year-old Joel Rodriquez, was hiding in the bathroom of a hotel on Horizon Drive. Inside the hotel room, police found several guns, suspected cocaine, and numerous stolen items.
Upon investigation, authorities confirmed Rodriquez was wanted for homicide out of Fresno, California. Of course, he lied about his identity, but authorities were able to confirm his real identity and the charges against him.
The arrests were a collaborative effort between the Mesa County Sheriff's Office Crime Reduction Unit, the Major Offender Task Force, the U.S. Marshall's Service, and the Colorado Bureau of Investigation.
Being Aware In Grand Junction
Grand Junction may not see a lot of "big-city crime," but you never know who might be in the hotel room next to you, in that seat next to you on a plane, or who might be walking down a local street. You don't have to necessarily be suspicious of everyone you meet, but you need to always be aware of the possibilities.
12 Notorious Criminals Locked Up in Colorado's SuperMax Prison
Colorado is home to one of the most notorious prisons in the county which holds some of the most notorious prisoners.