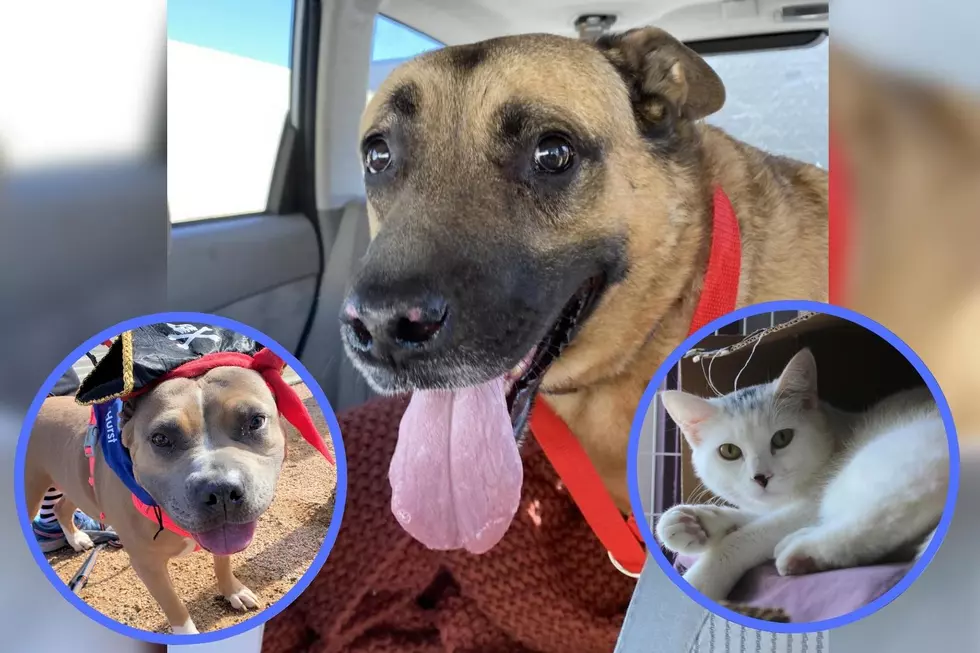 Adopt A Homeless Grand Junction Pet For Half Price Right Now
Roice-Hurst Humane Society
If you have been wanting to adopt a homeless pet now is the perfect time to do it because you can do it for half the cost.
November is Adopt A Senior Pet Month
Even though they make wonderful pets and are mature, house-trained, and loyal,  sometimes senior pets have a difficult time finding a home.  Consequently, Roice-Hurst is offering a special deal on senior pet adoptions. November 1 through November 7, all senior pets at Roice-Hurst have 50% off adoption fees.
Sioux Ze Can Be Adopted With the 50% Off Special
Sioux Ze (pronounced Suzie) was one of our featured pets a few weeks ago but still hasn't found a home. She is a 9-year-old sweetheart who came to Roice-Hurst after her owner passed away. Sioux Ze is polite on a leash and knows her basic commands and has really started to open up to other pets and new people. She's always been an only pet in a childless home.
Yes, Sioux Ze is slowing down, but she still enjoys walks and playtime and would love just lounging around your house and being with you.
Gretchen Loves Hanging Out With Humans
Gretchen is a 3-year-old pittie who was found as a stray in Delta recently. She is fairly laid back but loves to run in the yard and go for walks. She actually enjoys the company of other dogs, but we aren't sure how she feels about cats.
Gretchen weighs in at about 60 pounds, so she might not do well with smaller kids. Doesn't she look adorable?
Mohawk Loves To Give Fist Pumps
Mohawk came to Roice-Hurst with her two siblings at 5 months old. She was the shyest of the three, but over the past couple of months the Roice-Hurst team has built Mohawk's trust and friendliness through daily clicker training and now she gives fist pumps on command.
She's still fairly shy and would prefer a quiet and patient home - and maybe working on a farm or in a warehouse as a mouser.
Are You Ready To Take the Next Step?
If you are interested in one of today's featured pets and want to arrange a meet and greet or explore adopting a senior pet, contact Roice-Hurst Humane Society at 970-434-7337. Be sure and take a good look at the senior pets available and take advantage of the half-price adoption special.
Grand Junction Wants These Fictional Movie Creatures For Pets
Have you ever wanted a pet dragon? How about Elliot from Pete's Dragon, or perhaps one of the dragons from The Hobbit? While we're at it, how about that cute little Gizmo creature from Gremlins? I asked on Facebook, "What fictional movie creature would you want as a pet?"
26 Colorado Pets With Laugh-Out-Loud Funny Names on Petfinder