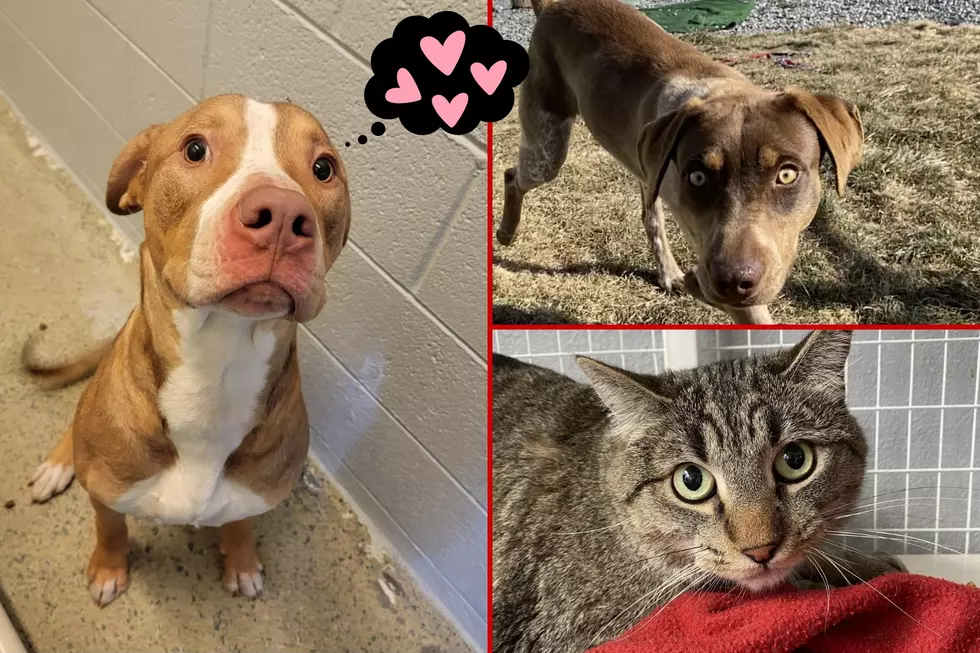 Half-Price Adoption Fees For A Limited Time at Grand Junction Shelter
Roice-Hurst Humane Society/Canva
February is the month of love and it's the perfect time for animal lovers to adopt a new furry friend.
50% Off Adoption Fees For A Limited Time
For a limited time, Roice-Hurst Humane Society in Grand Junction is offering half-price adoptions at the shelter. Meet Your Match is an adoption special that enables you to take home a furry sweetheart for 50% of the regular adoption fee. The adoption special runs February 11-14 and applies to the pets at the shelter as well as those who are currently in foster care.
Now, here's a look at the Pets of the Week. Check out these loveable creatures and see if one would be a good fit for your home and possibly your perfect match.
Rosco Is As Sweet As He Is Strong
We don't know a lot about Rosco. Because of the fact he was found as a stray, we don't know how he does with other dogs and cats. However, we know he adores humans, loves to get cuddles, and loves to run in the yard. He's a little bashful at first, but, then makes himself right at home.
Learning To Be A Spoiled House Pet
Penny came to Roice-Hurst along with 10 other dogs rescued from a neglect situation. Sweet Penny is 2 years old and has never lived in a loving home. You could have the privilege of showing Penny all the love she's been missing out on.
Quiet Cat Seeks Quiet Home
Parker is a 6-year-old grey tabby who is looking for a patient and loving home. He's a little on the shy side and would prefer a quiet home without dogs. He's a smart cat and is working hard on clicker training to help him come out of his shell.
If you would like to meet one of our featured pets, you can visit Roice-Hurst Humane Society at 362 28 Road, about 1/2 mile south of D Road/Riverside Parkway. The shelter is open Tuesday - Sunday from noon until 4:00 p.m.
Do You Know These Odd Terms From the Colorado Urban Dictionary?
If you have ever seen the
Urban Dictionary
online, you know it can be pretty crude and disgusting. But, if you search deep enough you'll find some terms that you can relate to and appreciate. I'm not even sure how these terms ever came into existence, but over the course of time, they have been woven into the fabric of society. You'll find a number of Colorado terms in the Urban Dictionary along with their meanings and I decided to share a few of them with you, plus, I've added a couple of my own at the end.
Grand Junction February Events
Music, dance, art, basketball, and more fill the month of February in the Grand Valley. Scroll down for a look at when and where events are happing this month in Grand Junction.