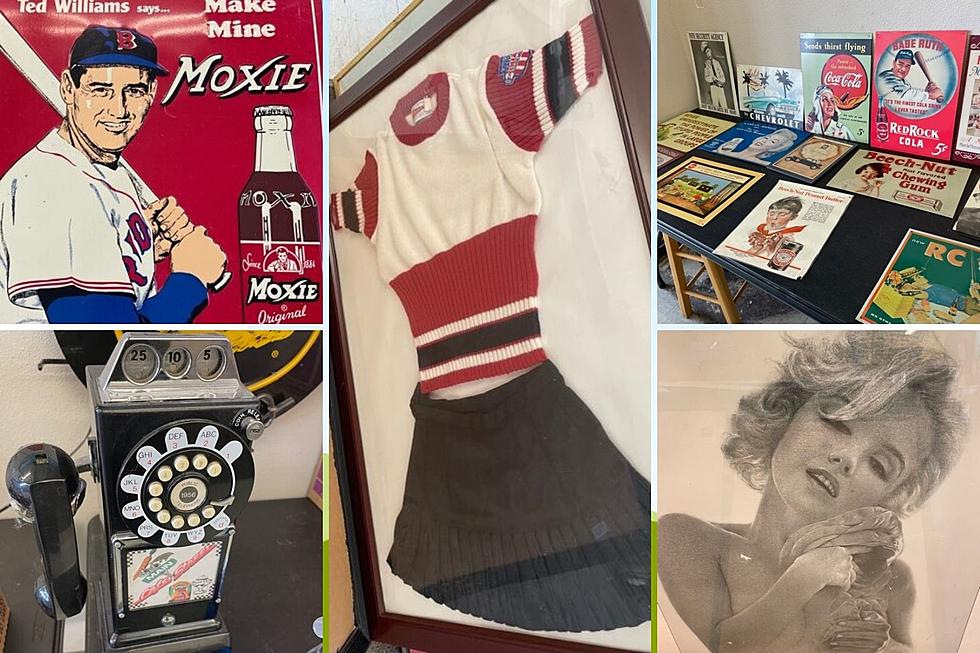 Memorabilia From Grand Junction Colorado's Retro-Diner to be Sold
Wilson Estate Sales
A popular downtown Grand Junction, Colorado diner shut its doors for good a few weeks ago. Soon, you'll be able to purchase their awesome 50s and 60s memorabilia.
The Main Street Cafe's interior was adorned with awesome Elvis, Marilyn Monroe, James Dean, and memorabilia from the era. Soon, it could soon be yours.
This Was Something of a 'Big Tadoo' in Grand Junction, Colorado
The Main Street Cafe at 504 Main Street in Grand Junction, Colorado closed their doors for good in mid-March, 2022. I first out about this when the restaurant's official Facebook page mentioned they were selling off the restaurant's memorabilia. That post went up on March 16, 2022.
Soon, a debate began as to whether or not the owners of the business had the right to sell the memorabilia. I contacted the owner of the property and was informed the memorabilia belonged to the property owner and not the business owners.
Items Going Up For Sale This Week
A Grand Junction, Colorado estate sale company, Wilson Estate Sales at 2401 North Avenue, will have the items available for purchase beginning Thursday, April 7, 2022. The sale will run from April 7 through April 9, 2022, from 9 a.m. to 2 p.m. daily.
Awesome Memorabilia For Sale in Grand Junction, Colorado
If you're a fan of 1950s pop culture, this sale is definitely for you. For that matter, if you're a sports fan, specifically a baseball fan, you'll want to check this out. One item, a print of Elvis, looks to be a bit strange. I don't recall Elvis ever having a head shaped like the aliens from Mars Attacks.
I'm not a particular fan of America's 50s culture, but I do collect antique radios. I see they have at least one of those for sale.
Estate Sales Can Be Fun
I am not affiliated with the Main Street Cafe or with Wilson Estate Sales, and neither company is advertising this event with us. When the Main Street Cafe closed last month, it really took people by surprise. Many Grand Junction residents, including me, enjoyed visiting the restaurant because of the decor and ambiance.
If you're a 50s enthusiast or someone who simply enjoys estate sales, this might be a fun opportunity for you.
Nostalgic Items Up For Grabs From Grand Junction Colorado Diner
Did you ever visit the Main Street Cafe in Grand Junction, Colorado? On March 16, 2022, they closed their doors forever. Do you recall the awesome 50s memorabilia they had on display? Those items are available for purchase during an estate sale April 7 - 9, 2022.
A List of Missed Long Gone Grand Junction Bars + Restaurants
Here's a list of long gone Grand Junction bars and restaurants that are missed. Grand Junction will never forget these bars and restaurants that are long gone.
Colorado Restaurants Featured on 'Diners, Drive-Ins and Dives'
Guy Fieri's popular Food Network television show "Diners, Drive-Ins, and Dives" features restaurants from all over the country, including
Colorado
.
Fieri has raved about several restaurants across the state, giving them exposure on a national platform.