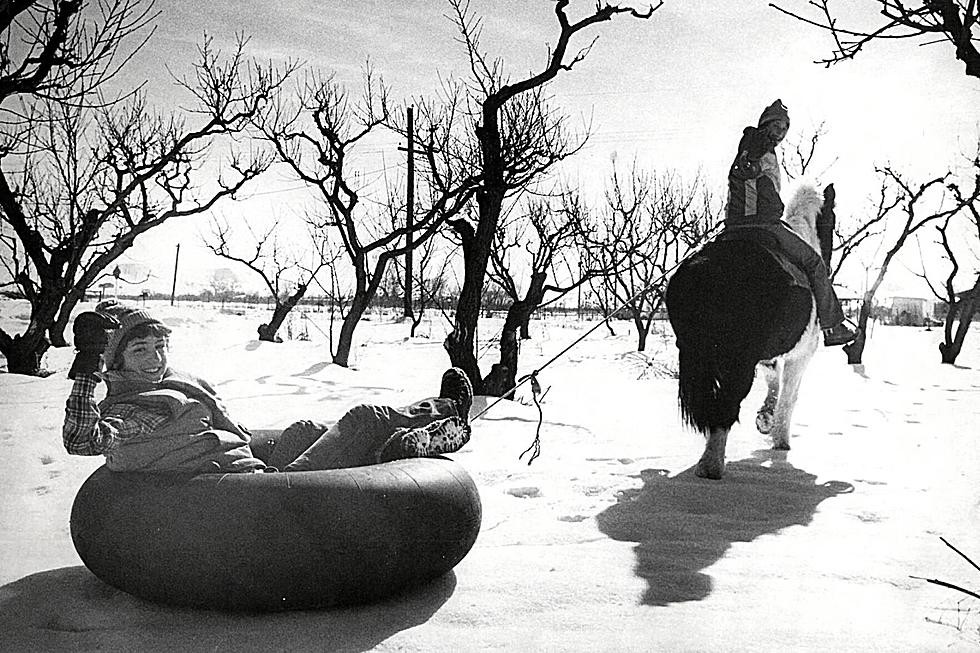 Grand Junction Colorado Awesome Winter Scenes of the Past
Robert Grant
It looks as though we are about to turn the corner here in Grand Junction and Western Colorado, and winter weather will be making an appearance. Take a look back at Western Colorado winters of the 1950s, 60s, and 70s with these Robert Grant photos.
About 10:30 last night I went to my home office and grabbed about 300 of my grandpa's photos. With winter on my mind, a handful of shots were selected at random for use in this gallery.
Ready or Not, Winter is Coming to Western Colorado
Check out the National Weather Service forecast for the coming week. Right now at 9:48 a.m. on Friday, October 8, 2021, it's a blistering 60 degrees. The forecast calls for rain tonight, all day tomorrow, a slight break on Sunday, and then back at it on Monday. The expected high temp for Monday is 52.
Winter Can Mean a Number of Things in This Neck of the Woods
Western Colorado winters can be awesome. Looking at winter 2021-22, even the Farmer's Almanac is predicting a harsh winter. Regardless, all sorts of winter activities are on the horizon.
To be perfectly honest, I don't even own a winter coat. My winters are spent wearing pullovers, or at the extreme, a Columbia jacket.
Head up to the higher elevations, and it's an entirely different ballgame. One of the awesome things about Grand Junction would be the drastic variety of climates you can experience within a 45-minute drive.
Bob Grant Photos Chosen at Random
This is something of an experiment I've been conducting lately. My office at home has file cabinets full of Bob Grant prints and negatives. It's going to take the rest of my life to sort them and get them digitized. In the meantime, it's proving to be a ton of fun to present these images at random. Simply by narrowing down a theme, in this case, "Winter in Grand Junction," it's possible to circulate the images and get info regarding the subjects in return.
Please check out this short gallery. It's entirely possible you might recognize someone you know. You may see an image of yourself. It's happened before.
Western Colorado Winters From Years Past - Bob Grant Photos
Here's a short gallery of Robert Grant photos showcasing Grand Junction and Western Colorado winters. They sure are fun. Then again, sometimes the snow and cold temperatures result in trouble.
FLASHBACK: Beauty Pageant Contestants of Western Colorado
Behold Western Colorado's "Miss Atomic Energy" and her attendants, plopped down on a filthy pile of highly toxic uranium ore. Take a trip back in time to Grand Junction of the past with these Bob Grant photos of local beauty queens and pageant contestants.
You're Never Far Away From a Snow Tubing Hill In Colorado
Snow tubing is a great winter sport because it is so much fun and it's something that families can do together. Another cool thing about tubing is the fact you don't need to buy a bunch of expensive and special gear you're only going to use one time.
Here is a look at some of the snow tubing options you'll find throughout
Colorado
this winter. Hopefully, you can enjoy some great Colorado fun in the snow.