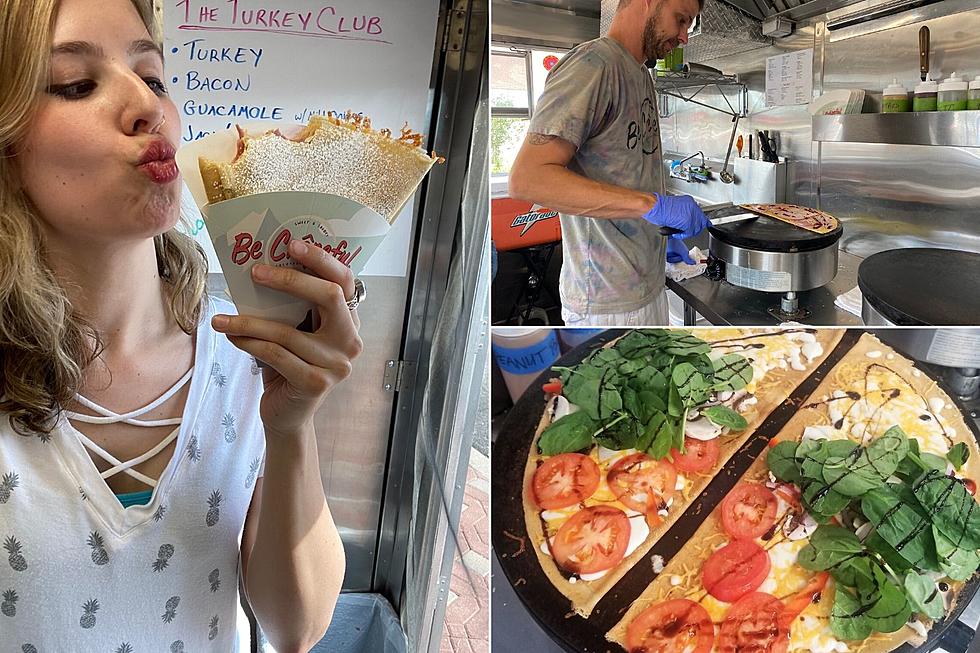 Crazy Good Crepes: How + Why Jori O'Brien Started Her Food Truck
Townsquare Media/Be Crepeful
Mix 104.3's Local Love is all about Jori O'Brien is the owner of Be Crepeful in Grand Junction, which is a super cute crepe food truck. This is how Jori came up with the idea of starting a food truck.
Jori O'Brien moved to the Grand Valley from Denver because she fell in love with the area and didn't want to deal with the cold anymore. She says she likes being her own boss and wasn't happy with what she was doing, so she decided to change it up and start her own food truck.
Enter your number to get our free mobile app
Jori used to make her kids very, very thin pancakes aka crepes with a whole bunch of different toppings and she wanted something unique and that's how Be Crepeful was born.
She says they struggled with coming up with a name for a long, long time and she said that she came up with the name in the middle of the night. Jori says she's grateful for the business so it fits. We've never seen a crepe food truck in the Grand Valley so we asked Jori to be a part of Mix 104.3's Local Love.
Be Crepeful is mother and son duo and it's not the first time Jori and Kevin have worked together. They used to work together when Jori owned her event planning business in California and it just felt natural for them to create Be Crepeful together.
We got to try the Monte Cristo crepe and the Strawberry Delight, which were both delicious and Jori says that she comes with the different kinds of crepes in different ways. She does some research on what's popular, some experimenting and her family tells her what crepes they should have, she says they all have their own crepe.
Jori likes having a food truck versus something stationary, because she likes to travel. Being mobile allows her to travel around the Grand Valley and also to Arizona. She says she loves to be a part of Food Truck Fridays, posting up at Talbott's Cider and Quench Fruita.
$1.5 Million Grand Junction House Has Pool , Pond + Tennis Court