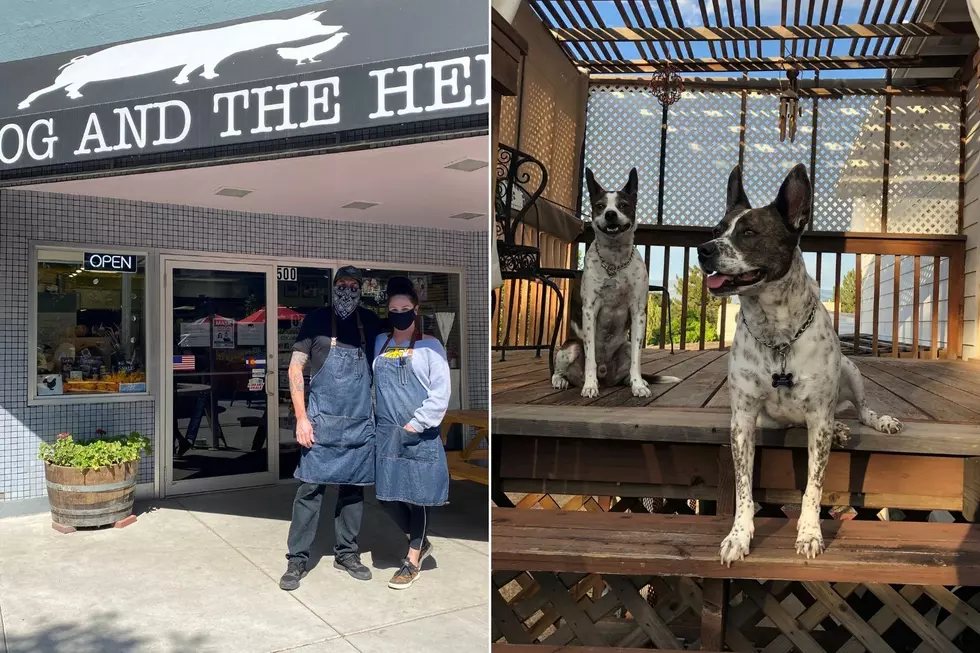 Cooper Hall is Grateful For the Community, Dogs + His Wife
Townsquare Media/Cooper Hall
Mix 104.3's Local Love is about Cooper Hall, who opened his business in downtown Grand Junction a year ago. This is why Cooper Hall is grateful for the community, dogs, and his wife.
Cooper Hall opened his business in September of last year in Grand Junction. He knew that when the old storefront of the Candy Shoppe opened up, it would be the perfect place for his store.
Enter your number to get our free mobile app
He runs The Hog and The Hen in downtown Grand Junction with his wife, Mary Hall. Together Cooper and his wife did the whole construction and everything for the store and says that he couldn't have done it without her.
Cooper Hall told us that they feel really connected to the community right now and it's great. He says the community is always super appreciative and he says that it's really rewarding. It's great to see how much Cooper appreciates and loves the community.
He's not just grateful for the community and his wife, he's also grateful for dogs. Cooper wants you to bring your dogs downtown to his store because he loves dogs. They save meat scraps just for the furbabies.
Cooper says if you bring your dog by the store, they'll happily feed your dog. He's got adorable two dogs of his own, which you can see below.
Cooper Hall, the owner of The Hog and The Hen, brought us a mystery box with a few items for his store. We won't give you any spoiler except that one item he described as 'an adult Lunchable.' You can watch us unbox the mystery box here.
UP NEXT: You Can Live in the Historic Hotel St. Regis in Downtown GJ