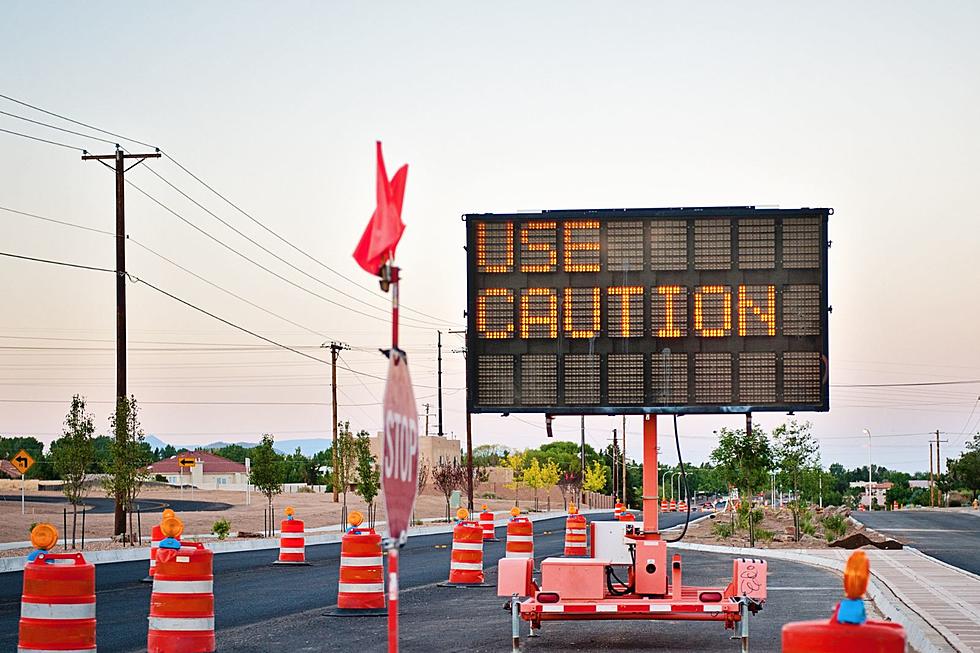 Number 1 Cause of Accidents in Colorado Construction Zones
Canva
Driving has grown increasingly dangerous in Colorado. Unfortunately, that's not an exaggeratory statement — Colorado State Patrol (CSP) has the numbers to back it up.
Earlier this year, the agency reported that last year marked Colorado's highest number of traffic fatalities since 1981. Speeding is another issue in Northern Colorado, particularly in Weld County.
While lane violations play a large part in Colorado's driving conditions, CSP says the state also has a problem in construction zones.
In a new press release, the agency revealed that CSP troopers recorded over 1,100 construction zone crashes in Colorado in 2022. So, what's causing them?
According to CSP, tailgating, or following too closely, caused 34% of construction zone crashes last year, making it the No. 1 cause of these accidents.
"Give some space to the driver in front of you. By removing the space, you are decreasing the amount of time and room you have to react to the driver braking or swerving for road debris, dips, bumps, equipment, or people," said CSP Chief Col. Matthew C. Packard in the release.
Lane violations, inattentive driving, speeding, DUIs, and failures to yield were other causes of construction zone collisions in 2022. CSP is warning that construction zones will increase in Colorado as warmer weather approaches.
"There's no other way to say this — people's lives are depending on you. Construction zones require extra caution," said Col. Packard.
Learn more about Colorado's plans for construction on I-25 in 2023 here.
20 Highway Driving Pet Peeves that Make Colorado's Blood Boil
Warmer weather means more travelers on Colorado's highways and scenic byways. We asked you what is your highway driving pet peeve in Colorado. Scroll on to see 20 things Colorado drivers can't stand to see when we are going down the road.
The Most Dangerous Colorado Counties to Drive Based on Fatal Accidents
While six Colorado counties managed zero fatal accidents in 2020, the rest were not nearly as safe to drive in.