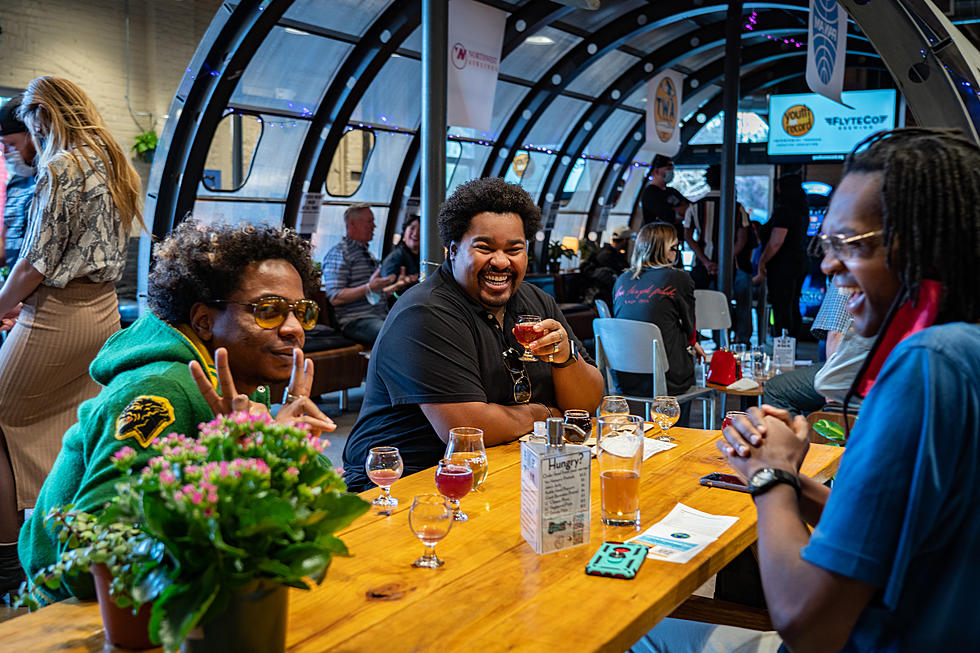 Aviation Themed Brewery Coming to Old Colorado Traffic Tower
Courtesy of Dustin Holstein
When two out of three owners of a brewery are pilots, you can certainly expect an aviation-themed brewery. FlyteCo Brewing in Colorado is just that. Soon, FlyteCo will be a second location.
The second location for FlyteCo Brewing will be the absolute perfect location, the old Stapleton International Airport Control Tower. FlyteCo Brewing's co-owner, Morgan O'Sullivan said "the decision to pursue and open our second location was very much expedited when this property became available, but it's a once in a lifetime opportunity that we couldn't be more thrilled about" in a press release.
FlyteCo's first location opened in 2019 at 4499 West 38th Avenue in Denver located in the Berkeley neighborhood. This location is housed in an 1800s electric plant that was used for the West Denver streetcar system. In April of 2021, FlyteCo expanded the location to a coffee and bagel shop at the brewery.
The new location for FlyteCo Brewing which will be attached to the 164-foot Stapleton International Airport Control Tower is expected to open summer of 2022. FlytCo Brewing has more than 15 taps and has won numerous awards. Awards include a silver medal for the FlyteCo Marzen Copter and a bronze medal for the P-38 Pumpkin Porter won at the 2021 Brewski Awards.
FlyteCo Brewing also gives back to the community in Colorado. 10 percent of FlyteCo Brewing's profits go to benefit the future of aviation. This is achieved by scholarships and donations to veteran-focused organizations and youth engagement programs.
Source: FlyteCo Brewing
Colorado Restaurants Featured on 'Diners, Drive-Ins and Dives'
Guy Fieri's popular Food Network television show "Diners, Drive-Ins, and Dives" features restaurants from all over the country, including
Colorado
.
Fieri has raved about several restaurants across the state, giving them exposure on a national platform.
11 Colorado Restaurants With Amazing Scenic Views
Relax and enjoy the view offered by these Colorado restaurants that feature great meals and amazing scenery!
15 Small Town Colorado Restaurants That Are Worth the Drive
Some of Colorado's small towns are home to some amazing menus!
12 Pet-Friendly Places to Dine in Grand Junction
Wondering where you and your pet can enjoy some quality time together? Check out our list of places that are happy to accommodate you and your pup!