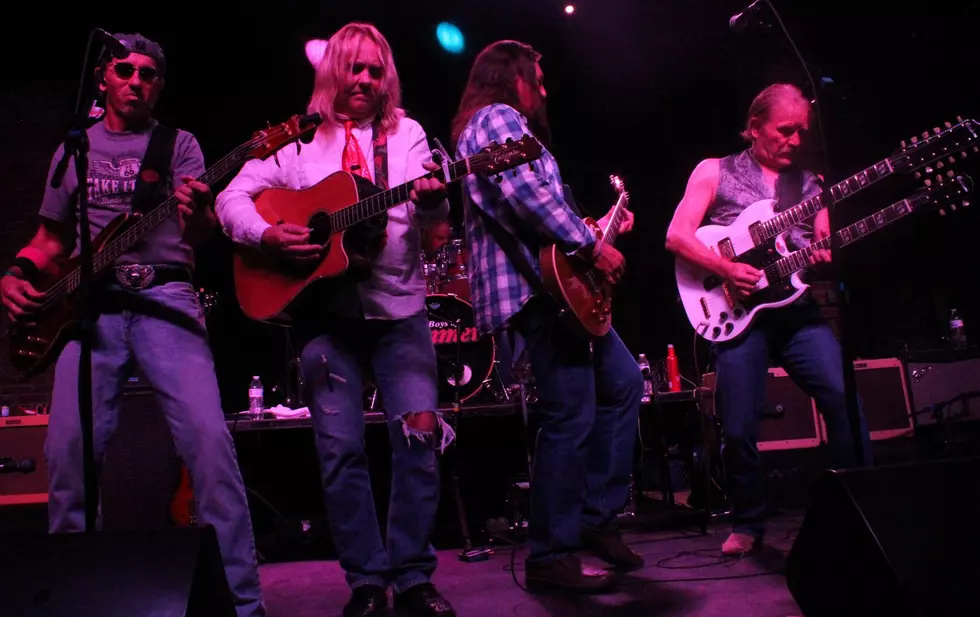 Boys of Summer Rock Grand Junction's Mesa Theater
Zane Mathews
The Boys of Summer would have made the Eagles proud as they rocked the Mesa Theater in Grand Junction.
For those of us that were never fortunate enough to see the Eagles in concert, seeing the Boys of Summer is definitely the next best thing.
Vocally and instrumentally, the Boys performed all the hits of the Eagles with careful and skillful attention to detail, and they did not disappoint.
Darrel Monson, who sings lead on most of the songs, sounds remarkably like Don Henley, which adds so much authenticity to the performance. Jimmy, Jerry, Chris, and Craig each brought something special to the performance which went until midnight.
At times, the crowd sang along, and throughout the night many hit the Mesa Theater dance floor. It was a great time and these guys are dynamite! By the way, Morgan Crouse, who opened the show, was fantastic!
You may be skeptical of a tribute band, but if you are a fan of Eagles' music and have never seen the Boys of Summer, the next time they're in town, you don't want to miss it. Your skepticism will vanish.
I saw the show at Mesa Theater and I can't wait until the Boys return to the Grand Valley for another show!
BONUS VIDEO: Photo Highlights of Boys of Summer at Las Colonias Park in Grand Junction, Colorado.