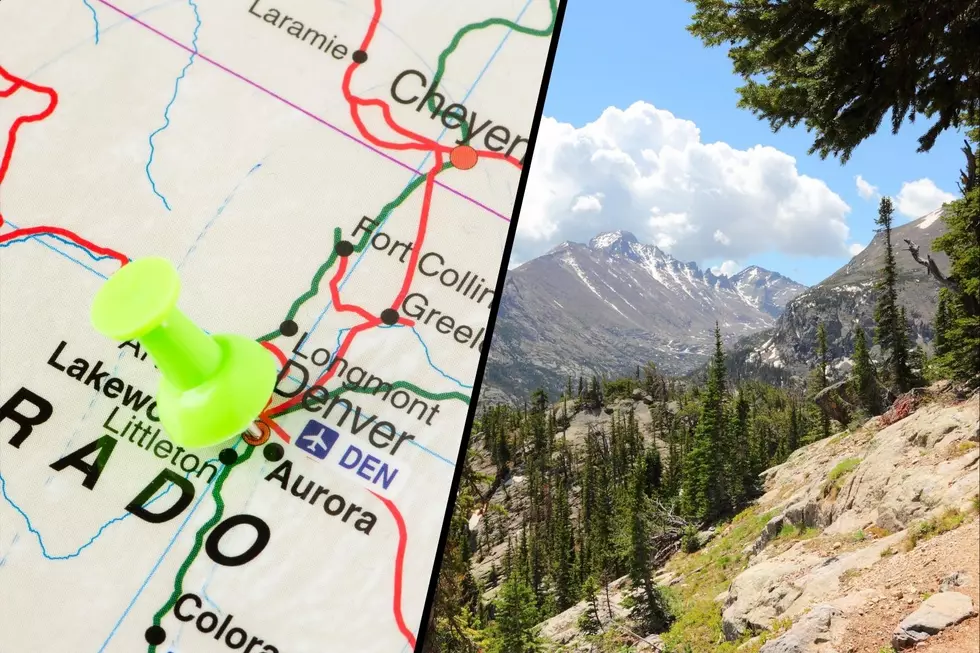 Take These Beautiful Hikes While You're in Denver Colorado
Canva Pro
If you are making a couple of trips to the Front Range this summer, hopefully, you will have time to check out some of the incredible hiking trails that show off our beautiful state.
While there is nothing like the sun coming up over the Grand Mesa, there are some pretty special trails within driving distance of Denver that you should also include on your 'must-see' trail list.
What are Some of Denver's Most Beautiful Hikes?
Hikes offering mountain ranges, waterfalls, and incredible sunsets can all be found within a couple of hours of Denver. Some of these breathtaking treks will take you to National and State Parks on the Front Range, so be sure to bring your pass with you or purchase a daily pass on the way in to select locations.
Some of Denver's prettiest hikes include White Ranch Loop,  Devils Head Lookout Trail, Castlewood Canyon State Park, Waterton Canyon Trail, Rocky Mountain National Park – Alpine Hikes, Red Rocks Park, Rocky Mountain National Park – West End, Staunton State Park, Chautauqua Park in Boulder, Colorado, and Rocky Mountain National Park – Wild Basin.
Colorado's Waterfalls, Sunsets, and National Parks are Yours to Explore
One of the best things about the hikes below is that they are long trails with features that start during the first couple of miles. You can still enjoy a beautiful hike at under 2 or 3 miles on almost all these trails. If you continue on, there is more to see at an elevated difficulty if you want the challenge.
See 10 of the Denver Area's Most Beautiful Hikes
Scroll through these hikes all within driving distance of Denver and highly recommended for showing off all the features you love about living in Colorado.
---
---
---
---
---
---
---
---
---
MORE: The Amazing Hike to Colorado's Tallest Free-Falling Waterfall
Bridal Veil Falls is the tallest free-falling waterfall in the state with a captivating 365-foot-drop that is a fascinating sight to behold. Scroll through the photos and learn more about one of Colorado's most popular stops near Telluride.
KEEP GOING: 10 Awesome Telluride Hikes You Probably Haven't Done Yet
Have you ever hiked Telluride, Colorado? There are a number of awesome hikes close to town. Here are some of the best hikes according to
Alltrails.com
.