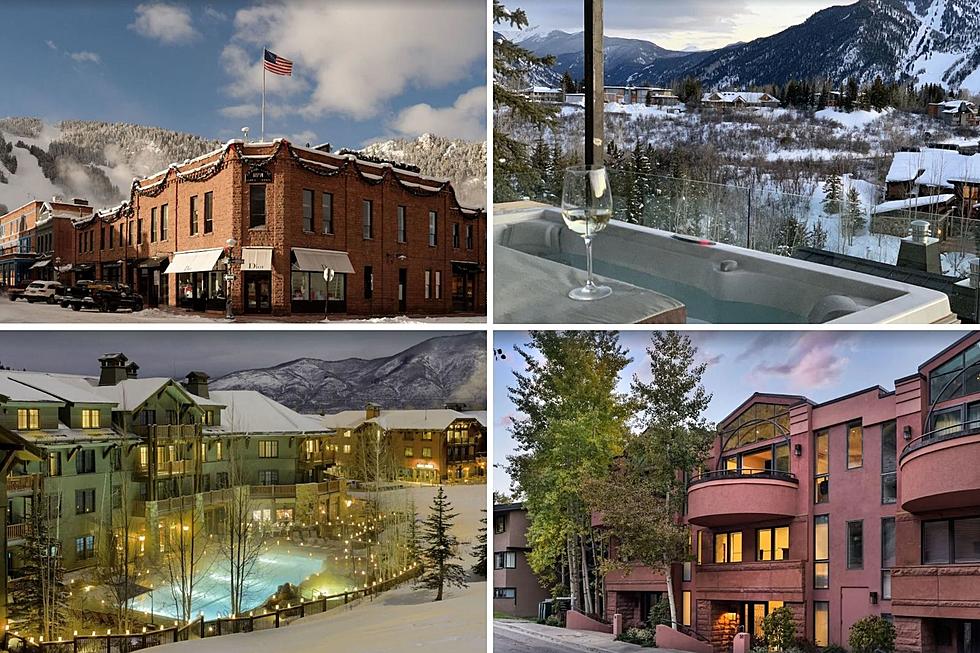 Enjoy a Winter Weekend at These Vacation Rentals in Aspen Colorado
Canva
Winter is right around the corner and Coloradans are quickly reserving vacation rentals at the popular ski towns across the state. If you plan on spending time in Aspen this winter, we have some vacation properties that could be just what you are looking for.
Aspen, Colorado is just about a two-hour drive from Grand Junction and one of the top ski destinations in the state. There are tons of rentals hidden throughout the downtown area, and a few more outside of town with breathtaking views.
Check Out these Aspen Colorado Vacation Rentals Available this Winter
We found the heart of luxury at the Aspen Ritz Carlton, and we also found some super-affordable condos, townhomes, and even a cozy carriage house available this winter.
Many of these locations are within blocks of the ski lift and the ones that are outside of town have special amenities of their own that might make them the perfect place for you.
Enjoy a Winter Weekend at These Vacation Rentals in Aspen Colorado
Headed to Aspen to ski this winter? Check out some of the incredible vacation rentals you and your friends could enjoy after a day on the slopes.
MORE RENTALS: Headed to Telluride? Check Out These Winter Vacation Rentals
Enjoy your winter ski trip in any one of these incredible rental properties in Telluride, Colorado.
Weekend Climbers Ascend Colorado's Independence Monument
While walking the trails inside the Colorado National Monument we spotted 3 climbers making their way up Independence Monument.
Colorado Gators Reptile Park in Mosca
Did you know the alligator from the 1996 film 'Happy Gilmore' starring Adams Sandler lives right here in Colorado?