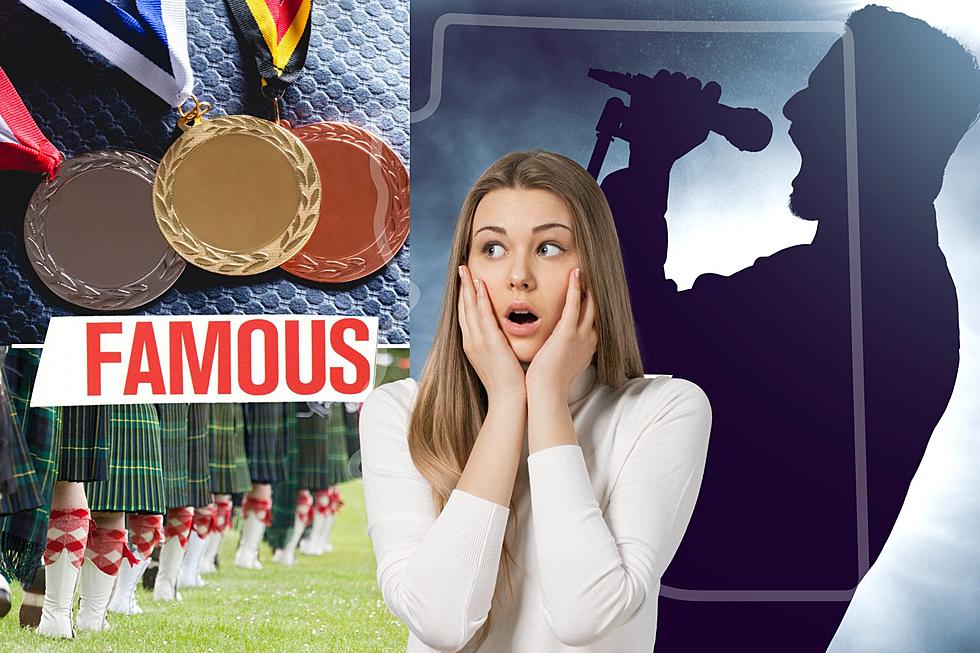 7 Famous Arizonans: The Last One Surprised Me!
Canva
Arizona is famous for gun fights, superheroes, rock stars and HIGHLANDERS?! These seven amazing Arizonans were either born here or lucky enough to call our state home. I was not expecting the last one!
1. Lynda Carter
Actress Lynda Carter will forever be Wonder Woman to fans around the world.
Born in Phoenix on July 24, 1951, Lynda Carter was crowned Miss World United States 1972. She ended up finishing as a semifinalist in the Miss World 1972 pageant.
2. Alice Cooper
Born Vincent Damon Furnier, rocker Alice Cooper was born in Detroit, Michigan, on February 4, 1948. His family moved to Phoenix when he was young.
Alice Cooper's been rocking the world for 50 years, with no signs of slowing down. He brought classic hits like "School's Out" and "Poison", but did you know? He formed a band in High School called The Spiders.
Alice lived in Los Angeles for a short time but returned to his senses and moved back to the Phoenix area.
3. Stevie Nicks
Born May 26, 1948, Stevie Nicks defined music in the 70s and 80s. Born in Phoenix, her family moved around a lot while she was growing up, due to her father's job.
Singer/songwriter Stevie Nicks joined Fleetwood Mac in 1975 and helped launch them into success as one of the best-selling bands of all time.
She went on to a successful solo career. Did you know Stevie Nicks was inducted into the Rock and Roll Hall of Fame? Twice!
4. Michael Phelps
The most decorated Olympian of all time, swimmer Michael Phelps made America proud when won 28 medals - 23 of which were GOLD medals.
Although Phelps was born June 30, 1985, in Maryland, he now lives with his wife Nicole in Paradise Valley, Arizona.
5. Joe Jonas
Born in Casa Grande on August 15, 1989, Jonas Brother Joe Jonas was born in Casa Grande on August 15, 1989.
He moved with his family to New Jersey when he was a toddler. Joe's brothers were not lucky enough to be born in Arizona, though. Nick was born in Texas and Kevin was born in New Jersey.
6. Emma Stone
Award-winning Actress Emma Stone was born on November 6, 1988, in Scottsdale, Arizona, and began local theater productions when she was young.
This Oscar-winning actress has starred in The Amazing Spider-Man, La La Land, and Cruella.
7. Diana Gabaldon
If you've ever traveled back in time with the Outlander books or television series by Diana Gabaldon, you might be surprised to learn that she was not only born in Arizona, but also still lives here in our great state.
According to Wikipedia, prolific author Diana Gabaldon was born on January 11, 1952, in Williams, Arizona. She has a Ph.D. in zoology and worked at Arizona State University as a professor. She taught scientific computation at ASU for 12 years before leaving to write full-time.
Who knew the roots for the characters Jamie and Claire Fraser were planted right here in Arizona?
LOOK: The most famous actress born the same year as you
Many of the actresses in this story not only made a name for themselves through their collection of iconic performances, but also through the selfless, philanthropic nature with which many of them approached their stardom. In an age of flipping the script on societal norms, many of these actresses are using their voices and platforms to be advocates for those who are otherwise unheard.