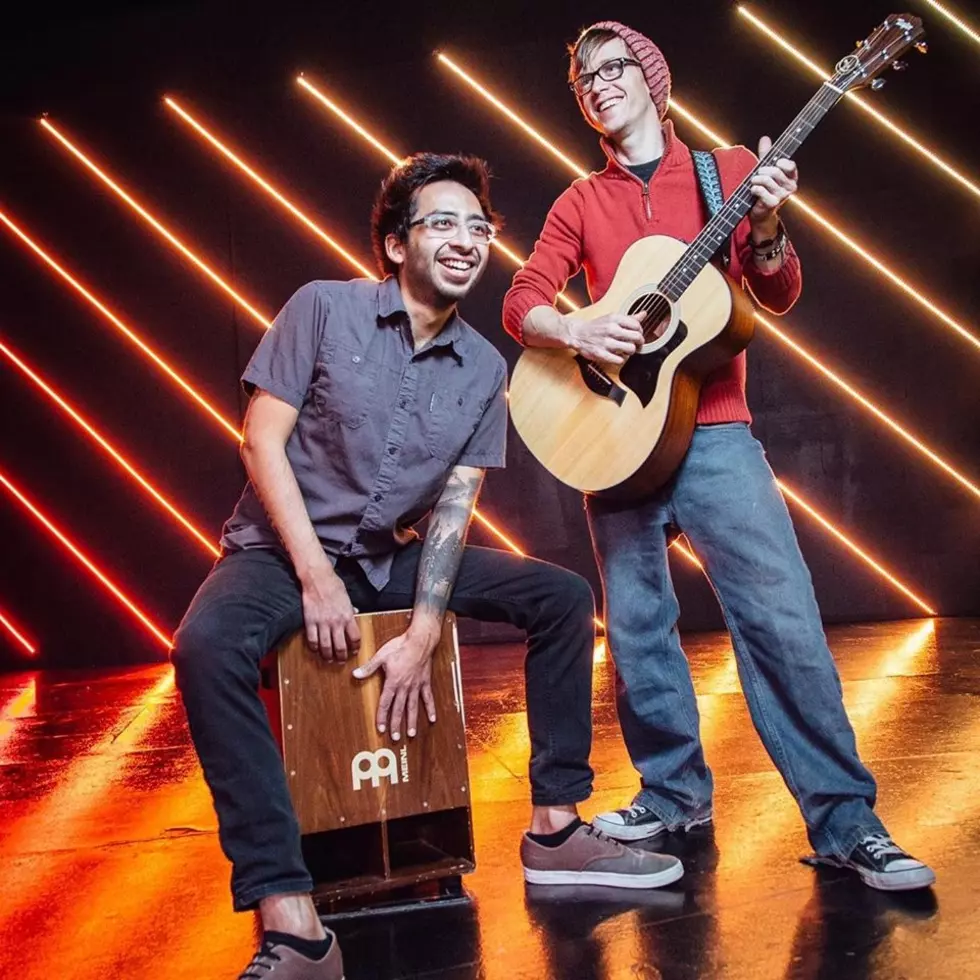 5 Things You Didn't Know About Grand Junction's Musical Duo Tim and Richard
Tim and Richard via Facebook
On the  Grand Junction musical scene you're likely to see the duo of Tim and Richard, but here's five quick things about them you didn't know.
Tim and Richard will bring their American Rock Fusion style to the stage performing mostly original music, but they do a handful of well-known covers as well. Occasionally they will feature a guest musician like local cello player Faith Elizabeth.
With Tim on guitar and providing vocals, and Richard on the Cajon, these guys are top-notch musicians and really put out a cool vibe. I would encourage you to be o the lookout for their next local performance - and don't miss it.
Now, here's five things you didn't know about Tim and Richard.
Tim and Richard have been playing music together for six years, but started out together in the local band No Cash Value. A couple of years ago the two musicians launched the duo, Tim and Richard, and have released EP's including the Green EP, which features original acoustic rock.

Richard once used a wine box as a make-shift drum kit when he forgot to pack his Cajon when he left Grand Junction to perform at a winery in Utah. He purchased the wooden box from the winery for $45 and the show went on without a hitch. Today the box has found a home in his garage.

Tim once played music on the streets of Las Vegas with his brother. People walking by would give money to the performers, who could bring in as much as $50 an hour.

Richard finds inspiration in punk and ska music. Tim's inspiration is essentially rock and roll, his father being a rock and roll journalist and himself a former radio DJ. Their musical style is a unique blend of rock, reggae, blues, and jazz.

He might not want you to know this, but Richard is deathly afraid of heights. Anything over 10 feet and you may find him passed out on the ground.