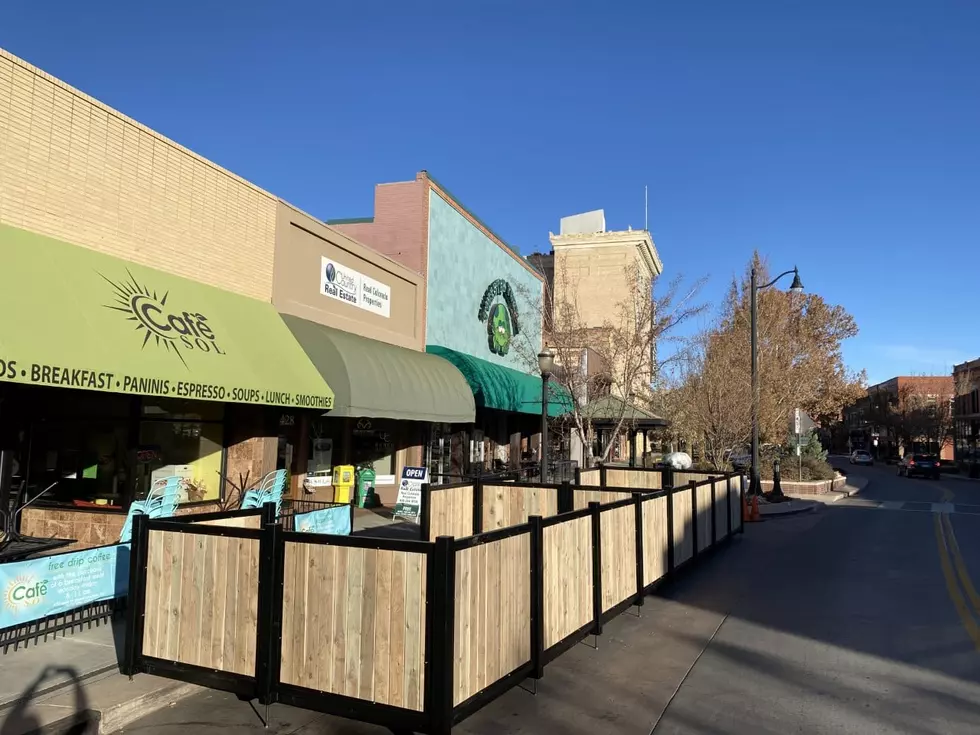 Look: New Dining Parklets Pop Up in Downtown Grand Junction
City of Grand Junction via Facebook
Enter your number to get our free mobile app
New dining parklets have popped up in downtown Grand Junction. Take a look at the new dining parklets which will allow restaurants to have additional seating.
Something new has appeared in downtown Grand Junction and it's not the face masks on the statues. Downtown Grand Junction now has dining parklets.
These dining parklets resemble an extended patio, with the barrier made up of wood and metal or plastic. The new dining parklets are throughout downtown Grand Junction.
Be Sweet Cafe & Bakeshop
Cafe Sol
Feisty Pint
626 On Rood
Ramblebine Brewing Company
Everyone is doing what they can to adapt to life in 2020 with the COVID-19 pandemic. The City of Grand Junction stated this on their Facebook about the new dining parklets:
These spaces will help create additional seating for local dining establishments and offer safer gathering spaces that adhere to COVID-19 guidelines.
Take a look at what the new dining parklets in downtown Grand Junction look like below.
11 Grand Junction Businesses Everyone Misses