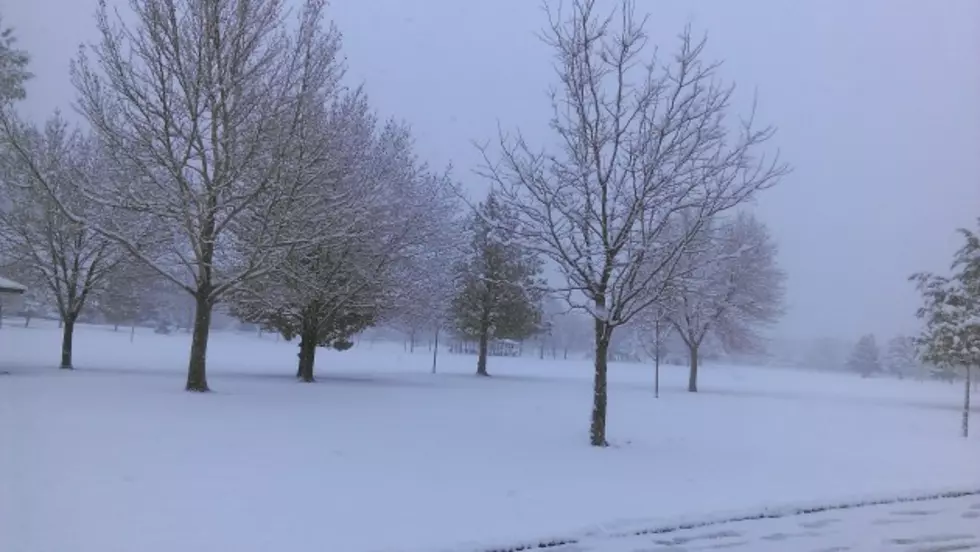 Spring Weather Delayed – Again!
(Townsquare)
I am reminded of the line in the classic Christmas carol "Jingle Bell"....'o'er the fields we go, laughing all the way..." I would like to think that I was not alone Tuesday in discounting weather reports that predicted significant snowfall in the Grand Valley. Perhaps you were one, who, like me, were thinking "sure, sure, whatever, I'm making a tee time." Well, that's what we get for scoffing. Look at us now. Tee times have been cancelled, while snow shovels and gloves make another appearance.
I have to admit I nearly went into shock this morning when I opened up the garage door to find the ground completely covered with snow, my poor little red truck buried in a white blanket, and the snow still coming down. It seemed as if Old Man Winter was having the last laugh --with every wet snowflake that fell against my face.
Now, don't get me wrong. I am not complaining about the snow. Not really.I know Western Colorado needs the moisture. It's just that I was taken so completely by surprise. Maybe that is because of my inner hope that the Spring I love, that offers temperatures in the 60s and 70s will soon  be here to stay.
Of course, the nice thing about snow in April in Grand Junction is that we know it won't stick around long. We'll go from highs in the 40s today, to the 60s by Saturday. Maybe then...just maybe that is when we finally turn the corner to Spring - REAL spring. Old Man Winter should be on the next train out of town.