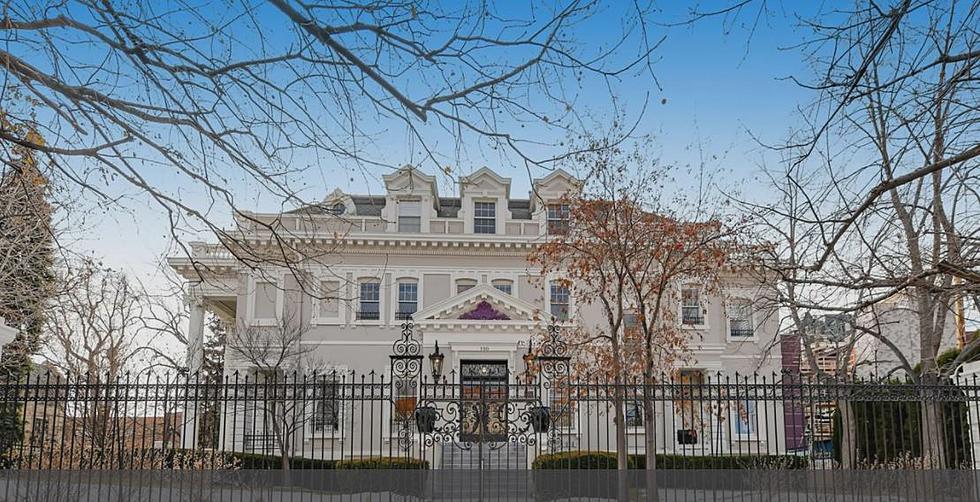 Denver's Historic Crawford Hill Mansion is For Sale
Listing courtesy: LIVLUX Real Estate
Someone will have the chance to bring new life into a prominent and historical Colorado property, as Denver's exquisite Crawford Hill Mansion is currently listed for sale.
Built in 1906, the sprawling residence features a distinctive French Renaissance Revival-style and is filled with endless, elegant features throughout both the interior and exterior.
The mansion was one of the largest residences built in Denver at the time, and also home to the Hill family, who were elite socialites in the city. The 20, 205 sq. ft. home includes 6 bedrooms and 11 bathrooms, as well as a large ballroom, grand dining room and a two-level foyer with a grand staircase serving a the focal point.
Various members of the Hill family lived there until 1942, until it became impossible for them to maintain.
After sitting vacant for a few years, the mega-mansion was purchased from the Hill's and turned into a social club, where many social gatherings, weddings, and other events were held.
In 1989, the building was put back on the market, and once again changed hands in ownership. The current owners of the Crawford Hill Mansion have beautifully restored the property and brought it into the 21st century. Nowadays, it's leasing as an attorney's office for about 25 employees, but could be transformed again once it sells. However, since the building was placed on the National Register of Historic Places, the exterior will always be preserved and remain untouched.
The listing price for the E. 10th Street mansion is $7,250,000. This includes the standalone building, as well as a gated parking lot which has the opportunity to be redeveloped. The property is located just a few blocks south of the Colorado State Capitol.
Colorado real estate articles are made possible by our partners FNBO, The great big small bank that supports the local community and economy.
The Foundry in Loveland: Now & Then