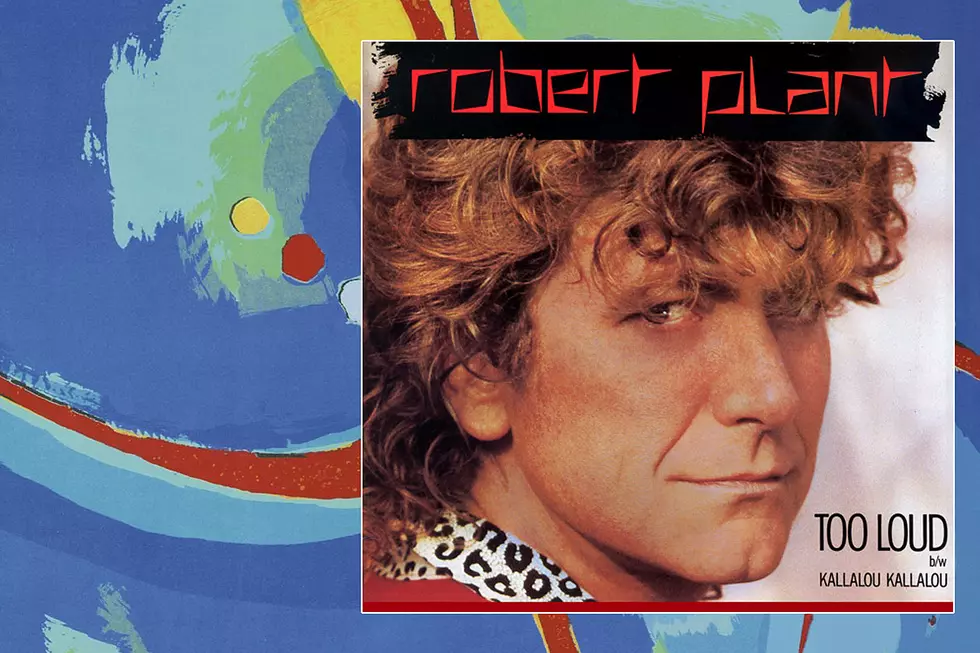 'Get That S— Off': Robert Plant Recalls His 'Too Loud' Misfire
Es Paranza
Throughout Robert Plant's long and storied career, the rocker has created legendary works, both as a solo artist and as the frontman of Led Zeppelin. Still, perfection evades everyone, even a musician of his stature. Now, Plant has revealed one song he wishes he could do over.
The confession comes courtesy of Digging Deep: The Robert Plant Podcast. The new show, which launched on June 2, promises to divulge the "moments, people and places that have inspired some of [Plant's] most treasured music."
Toward the end of the podcast's debut episode, host Matt Everitt suggested that Plant devote one show to songs that shouldn't have been recorded. "Well, they should have been recorded, it was just recorded by the wrong bloke," the Rock and Roll Hall of Famer replied, conjuring up a specific example from 1985.
"I did a track on Shaken 'n' Stirred called 'Too Loud,' and I got some of Bette Midler's girls to help me with some choruses and stuff," Plant recalled. "I basically was seriously affected by David Byrne. It's very funny, it's a funny song, it's supposed to be funny."
The joke seemingly went over a lot of people's heads, including those at Plant's record label. "So the record label said, 'What are we supposed to do with this?'" Plant said. "I said, "Play it and let's get some reaction.'"
At Plant's suggestion, the label did just that, arranging the song's premiere at an influential Chicago radio station. The hope was that positive fan response would build interest in the track. However, things didn't go to plan.
"Calls [to radio stations] were very important, that's a very important aspect of floating a new collection of songs," he said. "Sadly though, the calls that came into WXRT in Chicago were, 'Get that shit off the [air], who is that, what the hell is that? Who is he trying to be?'"
While the quirky, synth-heavy track didn't resonate with listeners, Plant still looks back on the response with rose-colored glasses. "That was a real great moment for me because they would send me all the responses typed out," he noted. "I was very proud, I thought that was another great moment, for the man who wouldn't be king."
Robert Plant Albums Ranked