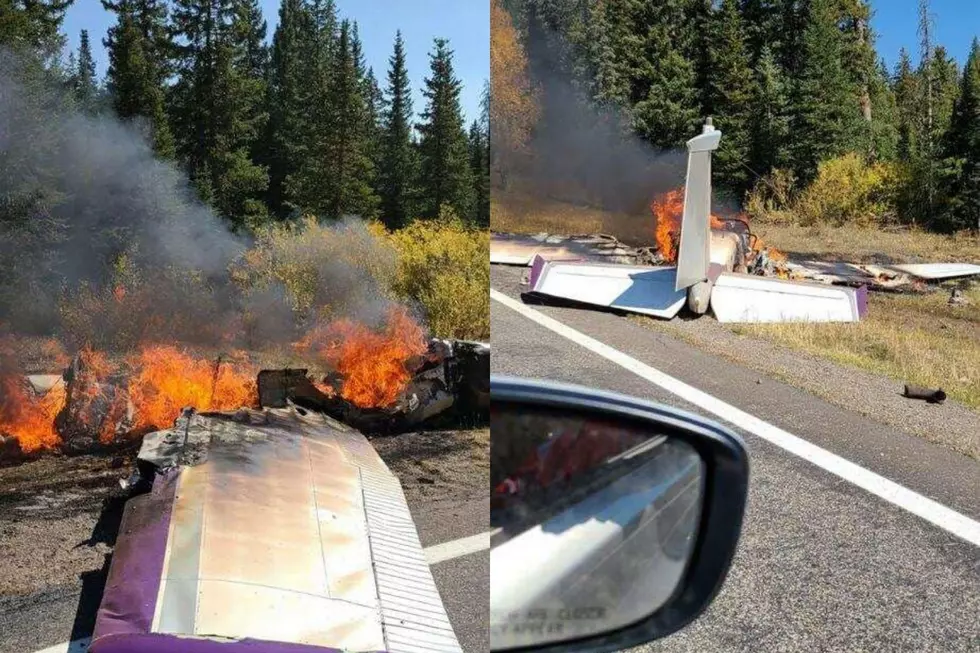 Plane Crash on Grand Mesa Injures Two on Sunday
Photo courtesy of Grand Mesa Lodge
On Sunday I was one of the lucky ones that were on the Grand Mesa enjoying all the beautiful colors changing and enjoying a hike to Lost Lake. Just driving through the Mesa was incredible, I couldn't imaging all of the sights you could see from an airplane flying over. But unfortunately, there was a plane that went down on Sunday afternoon on the Grand Mesa.
The photos from the plane crash that we got were posted by the Grand Mesa Lodge. It's reported that the actual crash took place just after noon on Sunday with the Delta County Sheriff's Office responding to the crash as quickly as possible.
From the report done by the Delta County Independent, we are hearing that one man and one woman have been hospitalized due to the crash although we aren't sure at this time what condition they are in. Both people in the plane were airlifted to St. Mary's Hospital in Grand Junction via helicopter.
One witness said they noticed the plane experiencing mechanical issues as it flew over a lake north of Cedaredge, before landing on the side of Colorado Hwy 65.
There were approximately 20 people that all converged on the crash site doing what they could to help pull the passengers out of the plane and call for help from emergency crews. It was a group of amazing people just looking out for people who had gone through something horrible.
The Federal Aviation Administration will be investigating the crash and crash site to get more specifics on what exactly caused the plane to go down.
The Most Scenic Fall Color Drives in Colorado
Enter your number to get our free mobile app