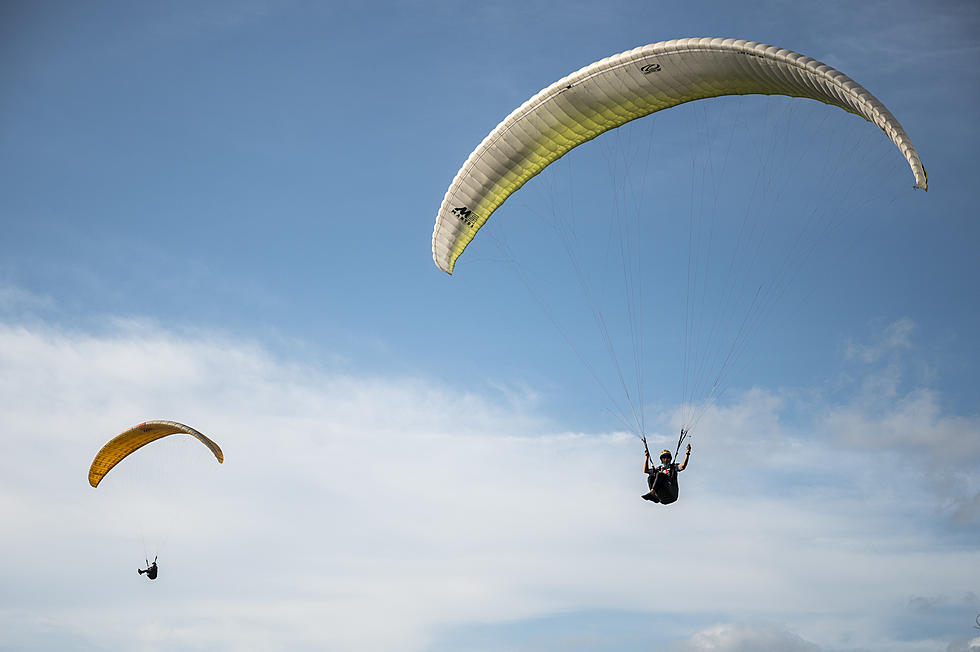 58-Year-Old Paraglider Crashes From Strong Winds by Lake in Colorado
Sirachai Arunrugstichai, Getty Images
On Tuesday, Sept. 21, a 58-year-old Boulder man got caught up in strong winds while paragliding just before 12:30 p.m. The strong gusts ultimately resulted in the paraglider crashing into a hill just west of Wonderland Lake.
According to the release from the Boulder County Sheriff's Office, shortly after launching, the paraglider had a corner of his canopy collapse inward due to the wind. After the collapse, the paraglider was unable to regain control, spinning and ultimately crashing.
The crash resulted in first responder attention and serious injuries.
Other paragliders in the area helped guide first responders to the injured paraglider where they were able to administer medical care. Because of the location of the crash, the Rocky Mountain Rescue Group splinted the male in a beanbag splint and evacuated him up the hill using ropes.
The man was then transported to a nearby area hospital where he is being treated for his serious injuries.
There is no information at this time regarding the man's expected recovery.
Jon Wesley Lafferty Loves Powered Paragliding in the Grand Valley
Jon Wesley Lafferty was recently spotted powered paragliding over the Colorado River in the Grand Valley. Here's how Jon Lafferty got into powered paragliding.
Watch: Person Paraglides Over Colorado River in Grand Junction
Watch this person do some powered paragliding over the Colorado River, and skim the water, in Grand Junction.