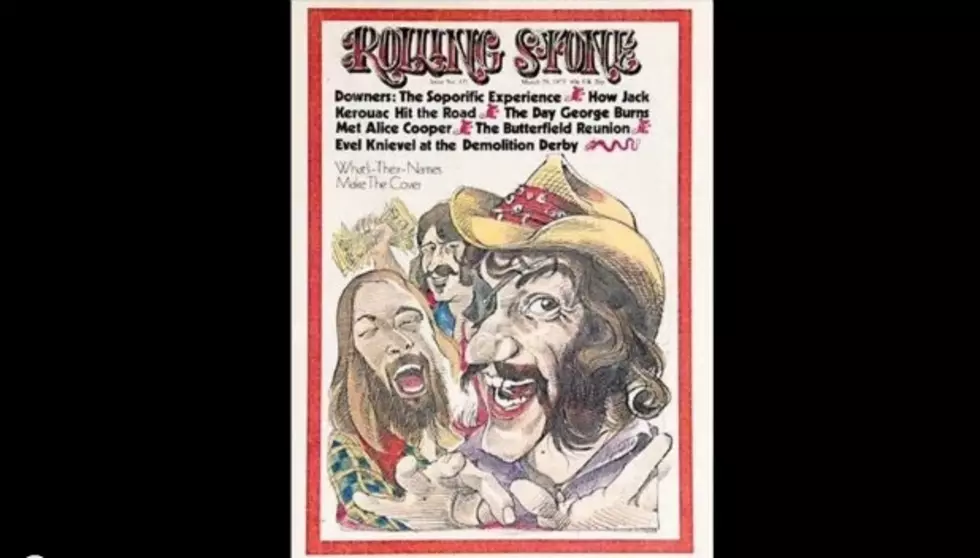 March 29, 1973: Dr. Hook On the Cover of 'Rolling Stone'
YOU TUBE
Over the years, the cover of Rolling Stone Magazine has been a virtual who's who of Rock and Roll. From Elvis, to Paul McCartney, John Lennon, George Harrison, Ringo Starr, Jim Morrison, Bob Dylan and countless others. But only once did an artist who appeared on the cover of the magazine do a song about it- before they were ever on it. It was March 29th of 1973, Dr. Hook and the Medicine Show appeared on the cover of Rolling Stone. The band had just hit the scene with the Sylvia's Mother, which cracked the top 10 in the summer of 1972. Later that year, the band released the song  The Cover of 'Rolling Stone'. The song satirically talks about the fact that the band has seemingly done all the thing that rock bands do - including drugs and groupies-- and is deserving of a cover shot.The song would reach the top 10 and 4 months after it's release the band appeared on the cover of the magazine albeit as a caricature.
Unfortunately, the band's appearance on the over of Rolling Stone did not translate into immediate success. It wasn't until three later Dr. Hook would again crack the top 10 with Only Sixteen.They would go on to score several other huge hits including Sharing the Night Together, When  You're In Love With  A Beautiful Woman, and Sexy Eyes.
Here's the song, along with a look back at some notable Rolling Stone covers.