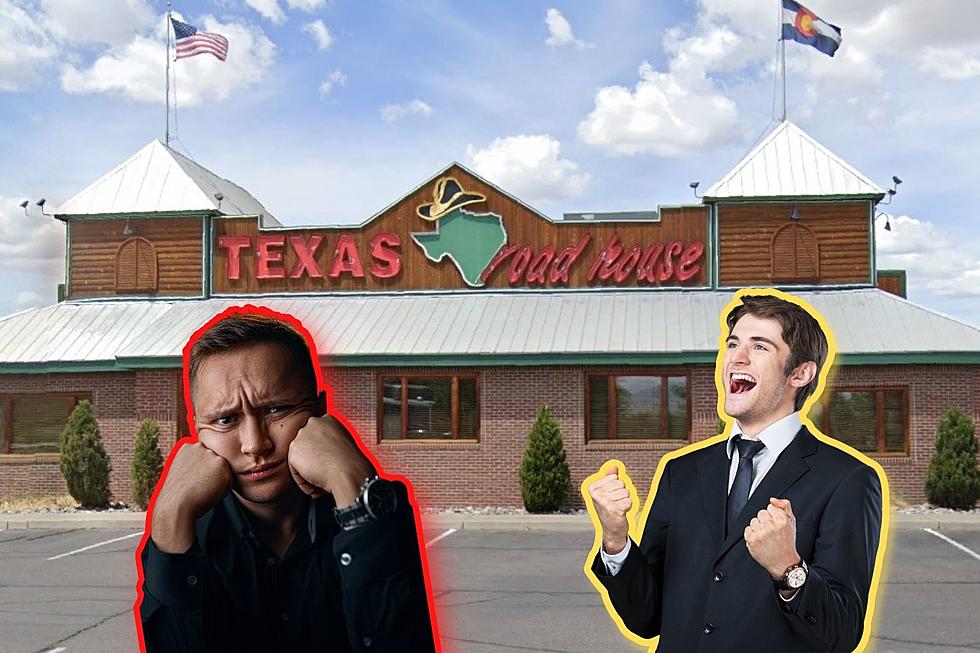 Grand Junction's Mixed Reaction To Texas Roadhouse Leaving North Avenue
Canva/Google Street View
Texas Roadhouse is leaving North Avenue, heading west, and Grand Junction residents have plenty to say about it.
We Don't Know When, But the Move is Coming
Although we don't know exactly when it's happening, Texas Roadhouse is apparently planning to relocate out by Mesa Mall, and there is no shortage of opinions about it. We asked our listeners to chime in on the upcoming move, and boy did they ever chime.
The most common theme of the comments below is people desperately wish Texas Roadhouse would open a second location, rather than simply moving the existing one to another part of town. Without a doubt, Roadhouse is one of the most popular restaurants and it's always packed. While some folks are going to have a longer drive to get to the restaurant, some people will actually get a shorter commute out of it.
Concerns About the Texas Roadhouse Move
One common concern that's being shared actually has nothing to do with Texas Roadhouse, but everything to do with North Avenue - especially the east end. It just feels like that part of town is struggling to survive. We have witnessed the departures of retail giants like Hobby Lobby, Hastings, and Kmart, and a revolving door of restaurants at particular locations.
Grand Junction Reaction To Texas Roadhouse Leaving North Avenue
With the popularity of Texas Roadhouse, we knew Grand Junction residents would have something to say about the restaurant leaving North Avenue. We asked them to share their thoughts about the coming change. What we learned is there are a lot of people in Grand Junction that love Roadhouse - and there are a few that don't.
10 New Restaurants Reportedly Coming To Grand Junction
Here is a look at 10 restaurants that are said to be coming to Gand Junction, along with the purported locations. Some of these require new construction, while others are moving into existing structures. At least one is already up and getting close to opening day.