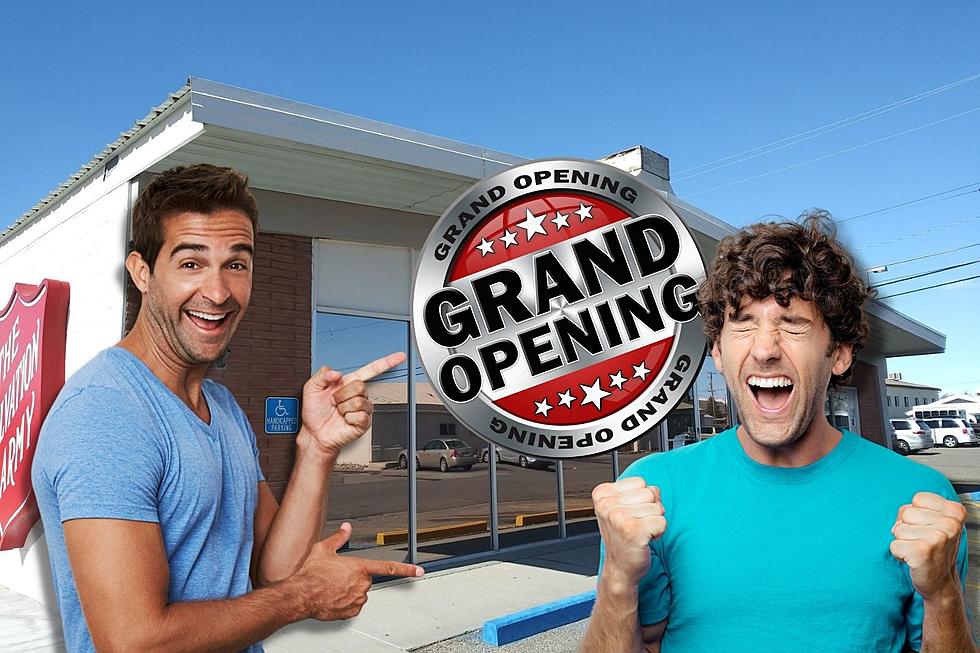 Grand Junction Colorado Gets an Awesome New Thrift Store – Sort Of
Waylon Jordan / Canva
A Grand Junction, Colorado thrift store will open to the public on Friday, February 25, 2022. At the same time, another location in Western Colorado has closed.
Please make welcome the Salvation Army's new thrift store at 1155 N. 4th Street. if this location looks familiar, it should.
The Good News - A Somewhat New Thrift Store Location
The Salvation Army Thrift Store will officially "re-open" this Friday, February 25, 2022, at 10 a.m. With it, you'll find all the amazing items you're used to when it comes to these awesome stores.
The Bad News - Western Colorado Loses Another Thrift Store Location
With the reopening of this location comes the closure of the Salvation Army Thrift Store in Clifton at 3227 Interstate 70 Business Loop B. As one person said on Facebook, they will miss the Clifton store since it was their first stop on their weekly shopping day.
Why Does This Grand Junction Colorado Thrift Store Location Sound Familiar?
If you go back in time a bit, this same location, 1155 N. 4th Street, used to be a Salvation Army thrift store. There's been a little bouncing around with locations over the years. Well, as of Friday, the store is back to its old home.
When Exactly Does Grand Junction's Salvation Army Thrift Store Open?
There is a bit of confusion regarding the date of the Grand Reopening. According to the sign hanging in front, the store was to open Thursday, February 25, 2022. Looking at the calendar, you'll notice there is no such date. February 25th is a Friday. According to their official Facebook page, and from what I was told by the clerk at the Salvation Army, opening day is most definitely Friday, February 25, 2022. Stuff happens.
I, for one, am glad to see this building back in use. Here's wishing this thrift store a long and successful run in Grand Junction.
Grand Junction Restaurants That Could be Franchised
11 Grand Junction Businesses Everyone Misses
Sometimes we just don't know a good thing until it's gone. That's exactly how I feel about a lot of businesses that have left the Grand Junction landscape in the last 15 years or so. These are businesses that somehow I didn't fully appreciate when they were here.
12 Grand Junction Restaurants Serving Big Portions of Food
If you're hungry and are looking for a big meal in Grand Junction here is where you should go: