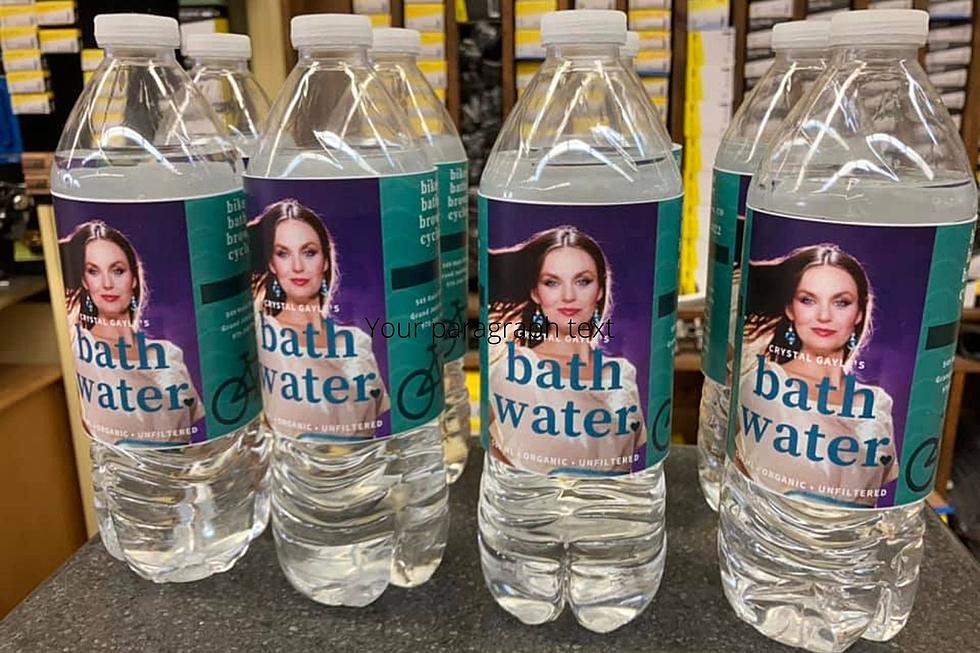 Downtown Grand Junction Colorado Merchant Unleashes Bizarre New Product
Chris Brown
There's a new product on the market, and this one comes to us directly from the owner of a locally owned and operated downtown Grand Junction, Colorado store. I'm not sure, but this one is a bit suspicious.
There's a concert event coming to Grand Junction featuring a legendary entertainer. With that, a local business owner has put an all-new spin on merchandising.
Amazing Concert Event Coming to Grand Junction Colorado
Crystal Gayle is coming to Grand Junction's historic Avalon Theatre on Wednesday, April 27, 2022. Everyone I know is buying tickets. Crystal Gayle brings a certain universal appeal with her.
With that, it's safe to say just about every red-blooded male has at some point in time had a crush on her. I certainly have. Apparently, so has another Grand Junction resident.
Here's the Story Behind This Product
Chris Brown, owner and operator of Brown's Cycles in Grand Junction, Colorado, shared this earlier today (Wednesday, March 30, 2022) on Facebook:
In the early 80's I rode a tandem (with a blind guy on the back) from Colorado Springs to Cripple Creek. As the Crystal Gayle blasted away in the cassette deck he responded. "I love Crystal Gayle. I would drink her bath water." She is coming to GJ in April. For anybody that wants to pedal on down to the Avalon…. In the mean time we are selling commemorative bottles of her bath water for $2 each. Supplies are somewhat limited as it is a finite resource or at least until she takes a shower.
It's Been Done Before
Do you remember when an Instagram star sold her own bathwater for $3 a bottle? She ended up selling out in three days. Question: How do you sell out of bathwater? She's taken precisely one bath in her life? Wouldn't bathwater be considered a renewable resource?
Get Yours Today
Like the Facebook post says, these are available for $2 each. In the meantime, tickets are still available for Crystal Gayle at the Avalon Theatre.
10 of Grand Junction's Best Rock and Pop Concerts
11 Celebrities You May Not Know Are From Colorado
When you think of celebrities, you typically relate them to places like Los Angeles or New York. However, there are quite a few celebrities that are from right here in
Colorado
that you may not know about.
11 Surprising Things Not Everybody in Grand Junction Knows
We have a lot of smart people in
Grand Junction
, but it's truly surprising when you discover the things that some people living here simply don't know.
Let's take a look at these 11 surprising things not everyone in Grand Junction knows.